We regularly like to check in with KitGuru readers to see which way they are leaning when it comes to new big tech releases. Earlier this year, we ran a survey to see when you were most likely to shell out the money for an upgrade and the majority replied that it would be around a new GPU or CPU launch. Now, with the RTX 30 series here and AMD's RX 6000 just on the horizon, we asked how much our readers are looking to spend and surprisingly, it looks like the majority are focused on the high end.
Below you can see a chart of our survey results, which are based on well over 1,000 votes from KitGuru's tech enthusiast audience.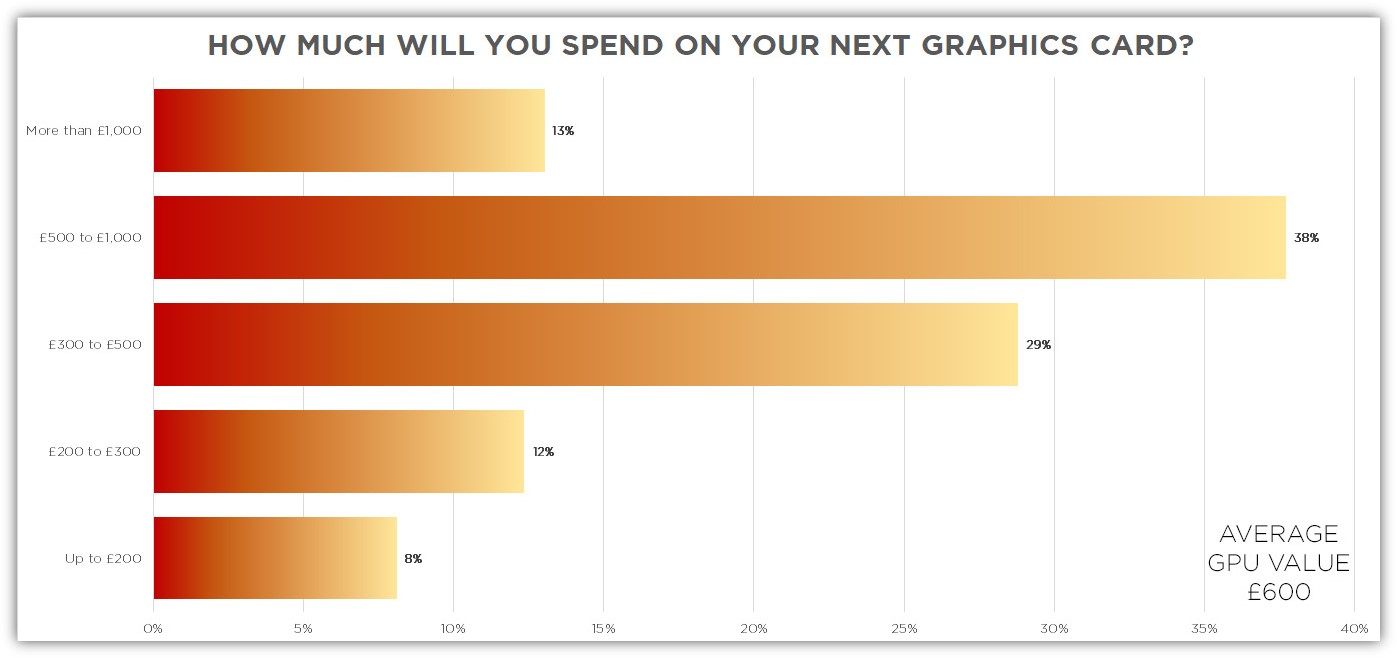 Typically, we'd expect to see a bigger turnout in the midrange, but this time around, it would appear that the RTX 3080 has plenty of people willing to part with some extra cash.  Of course there is still a large portion of budget-conscious buyers, aiming for RTX 3070 territory or below.
These are initial results based on the launch of the RTX 30 series, so it will be interesting to see how or if opinions change later in the year when AMD's next-gen Radeon GPUs are announced.
KitGuru Says: What do you all think of the results from our latest survey? Do they surprise you? Where exactly do you land in the GPU-spending spectrum?