Last week, we heard talk of AMD's dual GPU graphics card, the Fury X2, which is currently rumoured to be set to launch this month with an announcement event planned for within the next couple of weeks. However, while the announcement might be coming this month, it may not be available to buy for a bit longer and could face delays.
This is all according to a report from benchlife.info, which says that while AMD is planning on officially introducing the card in December, and some add-in board partners may already have samples, mass production isn't set to gear up until Q1 2016, so the card may not hit store shelves for a little while.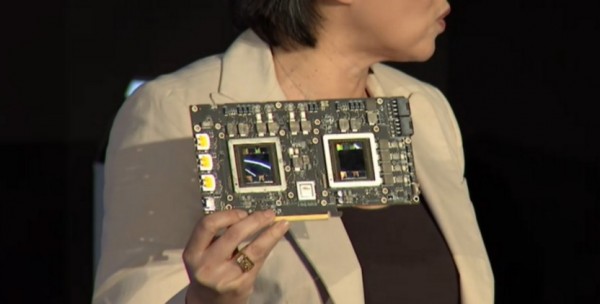 Obviously, we have no way of verifying benchlife's sources, so take all of this with a pinch of salt. What we do know, is that the Fury X2, referred to internally as 'Gemini', will feature two unlocked Fiji cores on a single PCB, equipped with 4GB of high-bandwidth memory per graphics core. Due to the way CrossFire works, memory per core doesn't stack, so you will still effectively be using 4GB, rather than 8GB.
Whether this pans out or not, stay tuned in the coming weeks for more information as we get closer and closer to AMD's official announcement.
Discuss on our Facebook page, HERE.
KitGuru Says: While a new GPU announcement could be exciting, that hype could wear off if AMD can't follow-up with units on store shelves fairly soon after. That said, this is all still rumour for now, so we will wait and see what happens before coming to any real conclusions. Are any of you running a dual-GPU card at the moment? Are you waiting on the dual-Fiji card?