AMD put a lot of effort into the development, launch and popularisation of its new Crimson driver that replaced the Catalyst Control Centre. It changed the aesthetic and function of AMD's drivers in many ways, but seemed to cause some nasty issues with fan-speed settings too. Fortunately AMD responded rather quickly and has released a hotfix for those affected.
The problem, judging from AMD's list of tweaks and fixes, stemmed from the way the AMD Overdrive fan-speed controller was handling things. Sometimes when users would reboot, the fan-speed tweaker would be automatically enabled without request. On top of that, Overdrive would then sometimes set fan-control to manual, when leaving a game.
As you might imagine, if that didn't change and the card became rather warm, that could lead to overheating problems. Fortunately though AMD has jumped on the problem and released this fix, a "mere six days," after the release of the Crimson Edition drivers.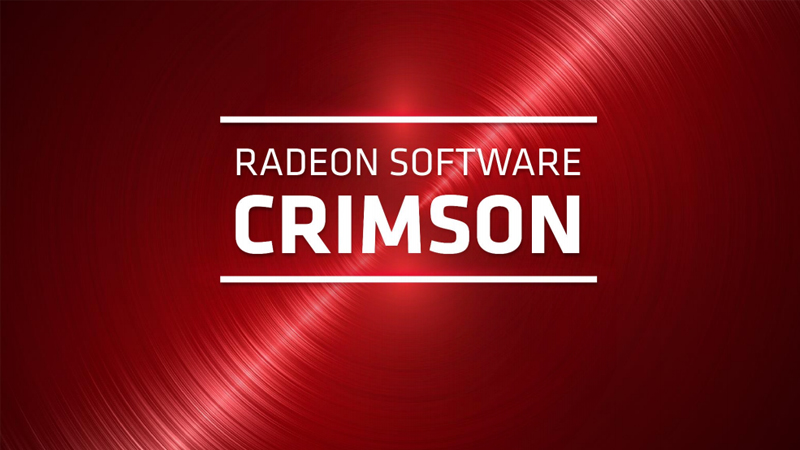 However the fan-speed fixes aren't all the new update improves, it also has a number of other driver tweaks, including fixing some labels on the Crimson drivers, some Chinese language problems have been ironed out and there are some holes filled in with certain games too. The full list of issues that have now been fixed, as per AMD, are as follows:
Star Wars™: Battlefront – Snow flickers in a few locations in the game.
Star Wars™: Battlefront – Sky rendering may be broken in some game locations.
Fallout 4 – The compass may flicker during gameplay on AMD Radeon R9 390 Series products. We continue to investigate the issue with AMD Radeon R9 290 and AMD Radeon R9 295X2 Series products.
Star Wars™: Battlefront – Shadowy textures are visible around hills/structures/caves.
Just Cause 3 – Texture corruption may be experienced during gameplay.
Call of Duty: Black Ops 3 – Poor AMD Crossfire™ technology performance may be experienced.
The driver installation may fail while installing the ACP component.
The font size in Chinese language installations may be too small.
The label range values in some AMD FreeSync™ technology installations may be incorrect.
The Radeon Settings dropbox does not close when it is clicked on a second time.
The AMD OverDrive™ fan settings is always set to ON after first edit on reboot.
Language shows up as Chinese Simplified when Chinese Traditional is selected in Windows® 7.
Radeon Settings crashes on the Display tab when cloning a display via HDMI on some notebooks.
AMD OverDrive fan speed is reset to Manual on exiting from a 3D game or application. Users will have to reset their AMD OverDrive pages to ensure issue is fixed.
Radeon Settings does not get upgraded in some install scenarios.
AMD OverDrive™ cannot revert to default settings in some situations.
AMD took this opportunity to also point out that although there was a problem with this first release, the quick-turnaround with the hotfix is an indication of things to come. While AMD has in the past been derided for its slow driver updates and reliance on beta releases, that won't be the case in the future we're told. AMD will continue to respond swiftly to any problems and will commit to regular releases of certified drivers.
You can download the 64bit driver update here.
Discuss on our Facebook page, HERE.
KitGuru Says: Considering my card has a Frankenstein cooler set up due to me buying an aftermarket one that didn't fit my card (which was more of a challenge than a problem) it has a tendency to get quite toasty anyway. I'm glad I didn't update to Crimson right away as it may well have caused a lot of problems for my little guy.