Right now, the Internet is rife with rumours and screen grabs of AMD's latest reincarnation (or rebrand, or rebadge) of its totally vanilla and mainstream RX 400-Series-come-500-Series GPUs.
According to one site, someone has been benchmarking the RX 500-Series Radeons on 3DMark and posting their results. The benchmarking event, documented at WCCFTech, sees what seems to be 3DMark Firestrike Extreme- and Ultra-setting benchmarks for the Radeon RX 580, RX 570 and RX 550 (no mention of an RX 560).
While we could not confirm the entirety of the specs published on WCCFTech, we did manage to validate that there are indeed cards operating under RX 580, RX 570 and RX 550 driver models on 3DMark's ORB database with said results.
Paired off with a Core i7-6700K, these GPUs obtained, on average, results that exceed their predecessors by around 10% in 3DMark FireStrike. You can hear the fanboidom on both sides go berserk…
There are a few inconsistencies between the leaked screens and the ones we were able to obtain, as usual use a good measure of salt with your daily reading habits. Our own research shows the following:
The RX 480 will be rebadged / spun up as an RX 580, now with 1.355 GHz clock, up to 8GB of 8GHz GDDR5, on a 256-bit bus. It is said it will carry a single 8-pin power connector.
The RX 470 will be dressed-up as an RX 570, with 1.325 GHz clock, up to 8GB of 8GHz GDDR5, running on a 256-bit bus (with rumours of a 6-pin PEG).
The runt of the litter, the RX 550 has no true predecessor (or it might if you consider the Radeon Pro 450). This is listed on ORB as having a 1190MHz clock, 2GB of GDDR5 at 7GHz. It would make sense to keep it on the same 128-bit bus. The original Pro 450 did not require a power connector and nor should this one.
We'll let the screen caps speak for themselves now…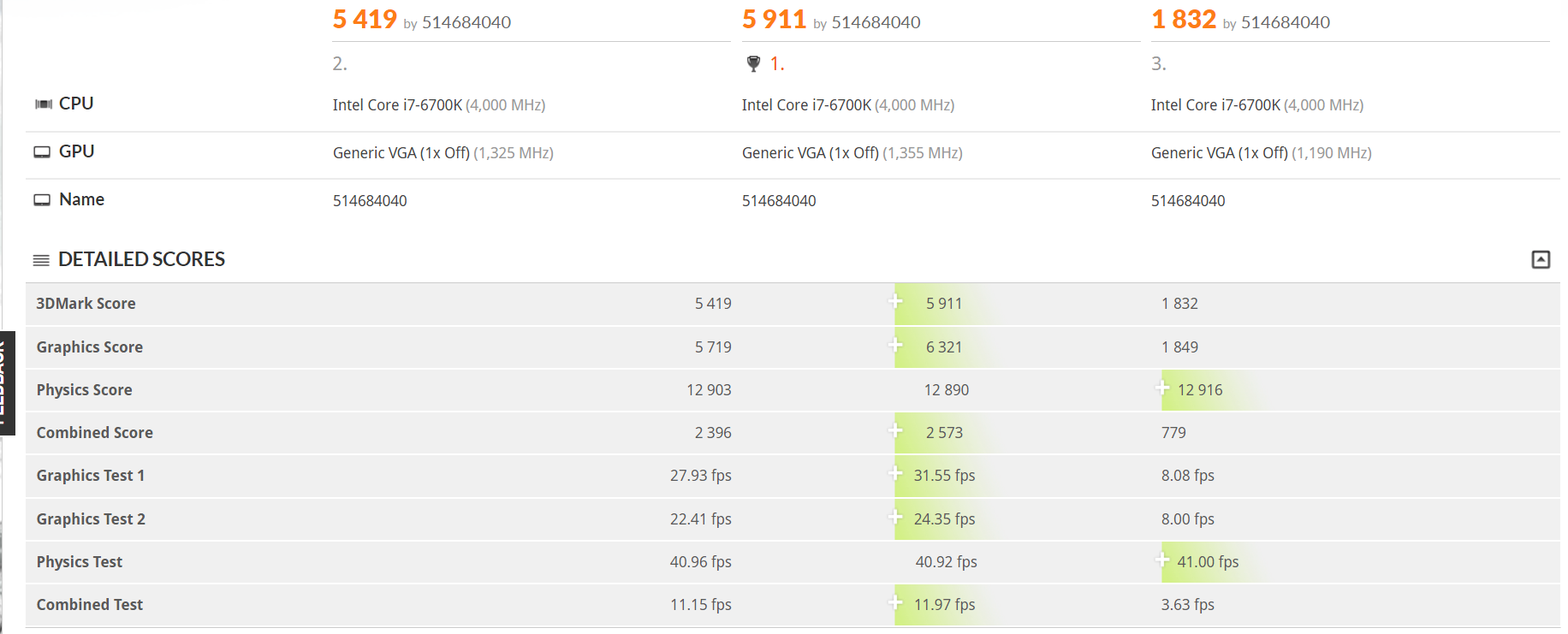 KitGuru Says: While the usual trading of snide comments about this product launch will take place due to the rebadge, do not consider these scores and specs as final. It is clear, by the amount of testing going on, that the clocks are not locked in place yet.