To overclock the MSI GTX750 Ti OC Twin Frozr, we used the latest version of MSI Afterburner, which is based on RivaTuner.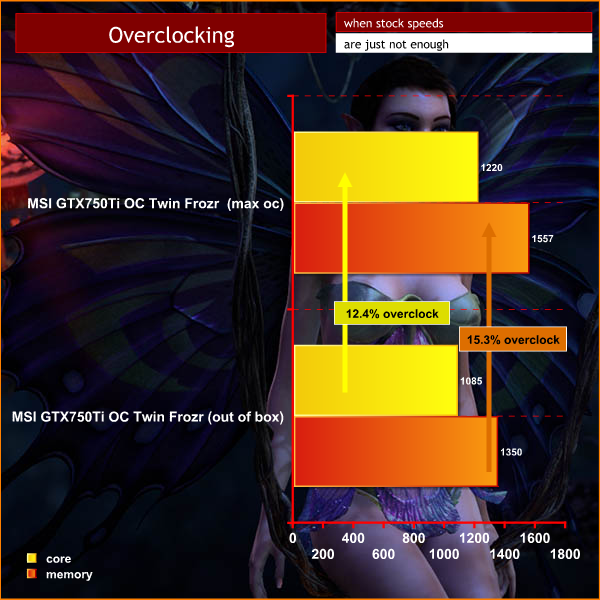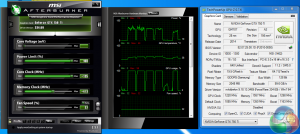 There is plenty of overclocking headroom available on the core. We managed to get complete stability by moving the slider as far in MSI Afterburner as we could – hitting 1,220mhz.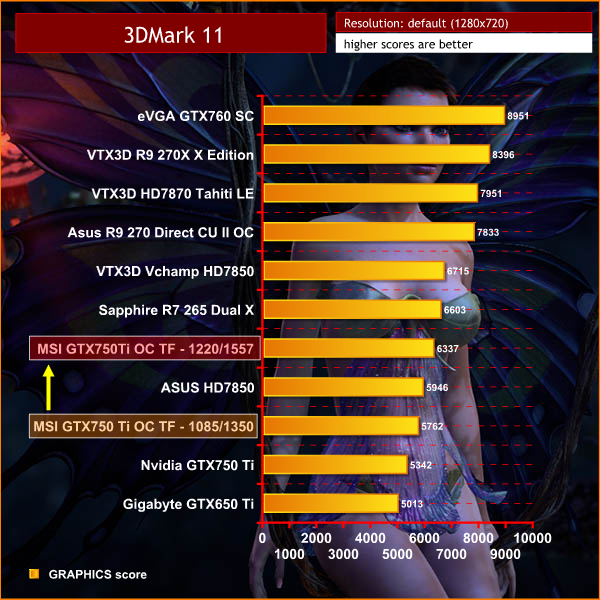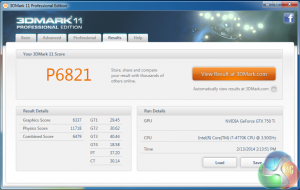 The overclock helps to push performance past the reference clocked HD7850, to 6,337 points.