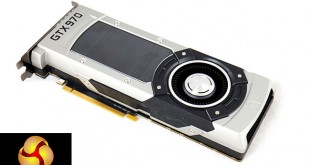 We have been impressed with the wide cross section of GTX970's and GTX980's we have reviewed since Nvidia's official launch. It was interesting to note on launch day that Nvidia didn't sample a reference GTX970, instead relying on partners to supply custom cooled overclocked solutions. Nvidia's distinctive reference cooler has a devoted, loyal user base … who were royally miffed that a GTX970 reference card was not available. Andrew 'Gibbo' Gibson in Overclockers UK was keen to resolve the problem and he worked hard to create an 'improved' reference design – a worldwide exclusive.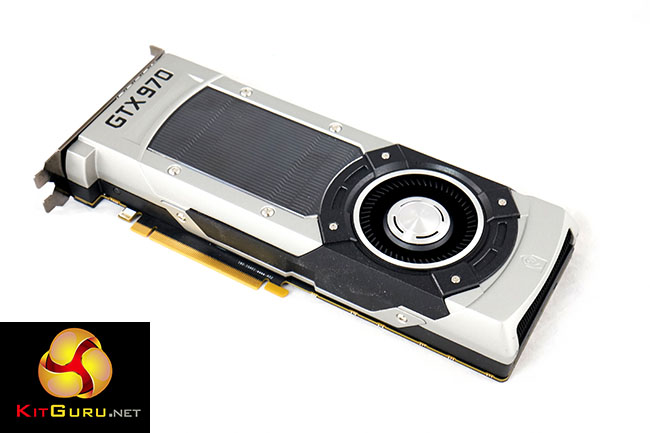 Looking at the image above, you would rightly think this was an official Nvidia launch part. This may be a simple looking reference style board, but Gibbo is adamant that no corner has been cut in the development and creation of this 'Nvidia 970 Cooler Edition'.
I was initially quite surprised to see this card retailing for £319.99 inc vat, which is considerably more than some of the models we have already reviewed. I asked Gibbo why people should consider this card over others and he was keen to break it down for me.
He said that the card is fitted with a genuine Nvidia cooler and there is absolutely no cost cutting in the choice of components selected. He specifically instructed the factory they partnered up with to use the best quality components. The PCB is actually from a GTX980 – Nvidia's flagship model.
Additionally, we have been reading reports from users who seem to be experiencing GTX970 coil whine (including readers on our Facebook page).
I can't say I have had the issue myself with any of the cards we have reviewed, but it could be in some way related to specific power supplies. Gibbo highlighted that reducing coil whine was a primary focus for the design of this card. He said they set the inductors in 'different containers' which 'yielded the best effect of reducing coil whine'.
This is not something I can analyse in a real world test today however, because even though I have been listening hard for noise related issues all our test systems have paired up perfectly with any GTX970 we have reviewed to date. Nvidia will undoubtedly be pleased to hear that.
The Maxwell architecture has been designed to deliver twice the performance per watt of previous generation Geforce hardware. It sounds easy enough on paper, but the real world challenges for Nvidia have been complex.
| | | | |
| --- | --- | --- | --- |
| GPU | GeForce GTX 680 (Kepler) | GeForce GTX 980 (Maxwell) | Geforce GTX 970 (Maxwell) |
| Streaming Multiprocessors | 8 | 16 | 13 |
| CUDA Cores | 1536 | 2048 | 1664 |
| Base Clock | 1006 mhz | 1126 mhz | 1050 mhz |
| GPU Boost Clock | 1058 mhz | 1216 mhz | 1178 mhz |
| Total Video memory | 2GB | 4GB | 4GB |
| Texel fill-rate | 129 Gigatexels/Sec | 144.1 Gigatexels/Sec | 109.2 Gigatexels/Sec |
| Memory Clock | 6000 mhz | 7000 mhz | 7000 mhz |
| Memory Bandwidth | 192 GB/sec | 224 GB/sec | 224 GB/s |
| ROPs | 32 | 64 | 64 |
| Manufacturing Process | 28nm | 28nm | 28nm |
| TDP | 195 watts | 165 watts | 145 watts |
The new GM204 GPU is very efficient. The Maxwell SM has been rebalanced so that the CUDA cores are fully utilised more often. Doing so saves power and enhances overall performance. The L2 cache size in the GM204 is 2MB, or four times larger than the GK104. The addition of extra cache means that fewer requests to the GPU memory are needed – again reducing power consumption and pushing more performance.
The Geforce GTX 970 is equipped with 7Gbps memory. Those of you with higher resolution monitors, or running in a multi screen configuration will also be pleased to hear that there is 4GB of GDDR5 memory on the card, not 3GB – this memory will push 224 GB/s sec. Nvidia have added a new compression engine to reduce the demand on DRAM bandwidth.
The OCUK GTX970 'Nvidia 970 Cooler Edition' is a reference card, and is therefore obviously shipped at the Nvidia recommended clock speeds. The GDDR5 memory also remains untouched, as we would expect.