Last updated on January 4th, 2017 at 12:36 am
The tests were performed in a controlled air conditioned room with temperatures maintained at a constant 21c – a comfortable environment for the majority of people reading this. Idle temperatures were measured after sitting at the desktop for 30 minutes. Load measurements were acquired by playing Rise Of The Tomb Raider for 90 minutes and measuring the peak temperature. We also have included Furmark results, recording maximum temperatures throughout a 10 minute stress test. All fan settings were left on automatic.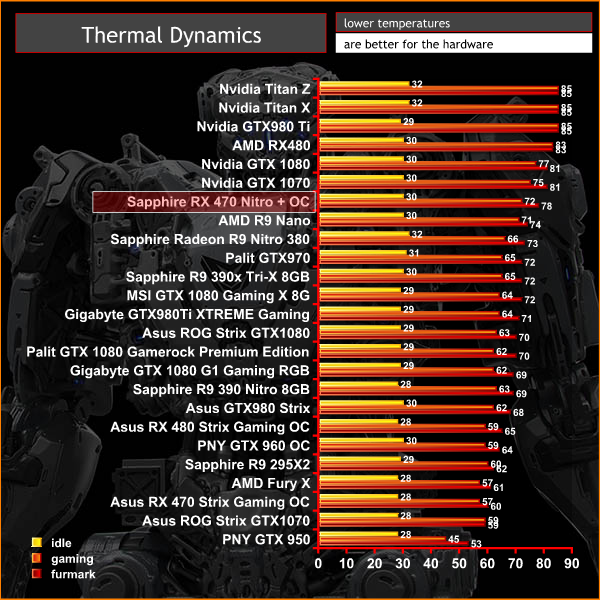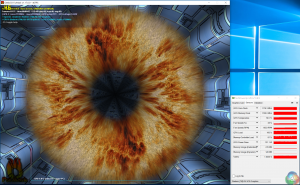 Sapphire are opting for a less aggressive profile, holding a thermal profile around 75c. When gaming the card holds the temperature steady at 72c. This rises a little further when pressed hard with the synthetic FurMark software test.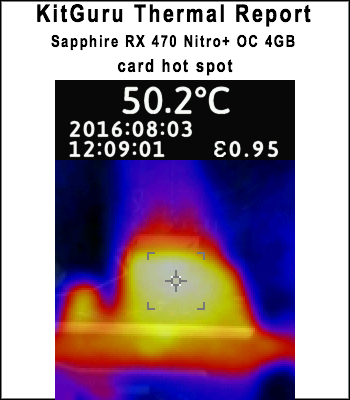 With the backplate installed the temperatures hold steady around the 50c mark under load. There are no hotspots across the PCB which is good to see.