Since the very beginning of the tablet revolution in 2010 – 2011, Seagate Technology has been promising to introduce special versions of hard drives for slates. Last year the company finally launched 2.5" 5mm thick HDDs which could be installed into tablets. However, none of the major tablet makers have adopted them. But this year a lot is going to change, according to a high-ranking Seagate executive.
The vast majority of media tablets on the market today feature 16GB or 32GB of NAND flash-based storage, which may be enough for basic computing, but is clearly not enough for multimedia collections. Ironically, an outdated Apple iPod classic offers 160GB of storage space thanks to integrated hard drive, whereas a shiny new iPad Air comes with up to 128GB of storage. Usage of NAND flash is conditioned by the fact that it consumes less energy, is faster and is more reliable than hard disk drives because it lacks moving parts.
Nonetheless, some manufacturers are experimenting with tiny HDDs in their tablets. For example, Archos 101 G9 tablet features a 250GB hard disk drive. Pat O'Malley, chief financial officer at Seagate, said this week that there would be more tablet-like devices with hard disk drives inside on the market this fiscal year.
"There will be devices other than [Chromebooks with hard disk drives] that you will see – tablets – that have [hard] drives in," said Mr. O'Malley at the Morgan Stanley Technology, Media & Telecom conference this week. "We really do believe there is an opportunity."
Tablets are a part of the wider ultramobile market that also includes various hybrids and clamshells. Worldwide sales of ultramobiles to end users reached 216 million units in 2013, an increase of 68% on 2012, according to Gartner. The tablet remained the most popular device, accounting for 90% of overall sales of ultramobiles in 2013 – followed by the clamshell and the hybrid, with 8% and 2% of sales, respectively. While clamshells and hybrids can utilize hard disk drives since they are essentially PCs in new form-factors, the absolute majority of 195 million tablets sold last year featured NAND flash. In case hard disk drive makers manage to install their products into just 25% of such devices, the total available HDD market will increase by whopping 49 million units.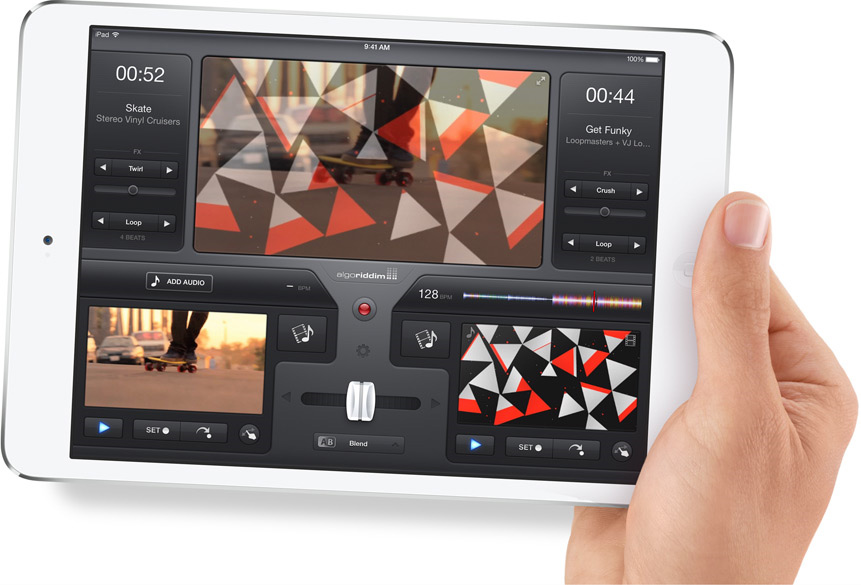 It is interesting to note that while Seagate specifically designed 5mm drives for ultra-thin laptops and tablets, it claims that it can address certain slates with 7mm thick HDDs.
"We could penetrate with our 5mm [HDDs] into some of these tablets over the course of the year, and even leveraging the seven millimeter hybrid [hard drives] through that space as well," said the CFO of Seagate.
KitGuru Says: While hard drives can offer decent amount of storage, they may not offer performance required by modern tablets. Nowadays slates feature advanced multi-task operating systems that perform loads of reads and writes to and from NAND flash at the same time. Hard drives are slower than flash memory, especially when it comes to random reads and writes, hence, tablets featuring HDDs may be less responsive than traditional slates with NAND flash inside.