We are deep in the era of SSDs, but in scenarios where storage space is more important than performance, HDDs still make sense. With that in mind, we still see companies like Seagate pushing the boundaries of mass HDD storage. The company's latest launch includes two 20TB hard drives, one belonging to the Exos series and one for the IronWolf range. 
Aimed at providing customers with "maximum storage capacity and the highest rack-space efficiency", the 20TB Exos X20 is a perfect storage solution for data centres. Providing a data rate of up to 285 MB/s and a latency of 4.16ms, this HDD is up to 3x better than solutions that only use read or write caching.
As a data centre-oriented solution, the Exos X20 is incredibly reliable, offering a rated MTBF of 2.5M hours. You can find Seagate's new Exos HDD is the recently announced Exos Corvault storage system, a 4U chassis with 106x Exos drives, resulting in 2.12PB of storage.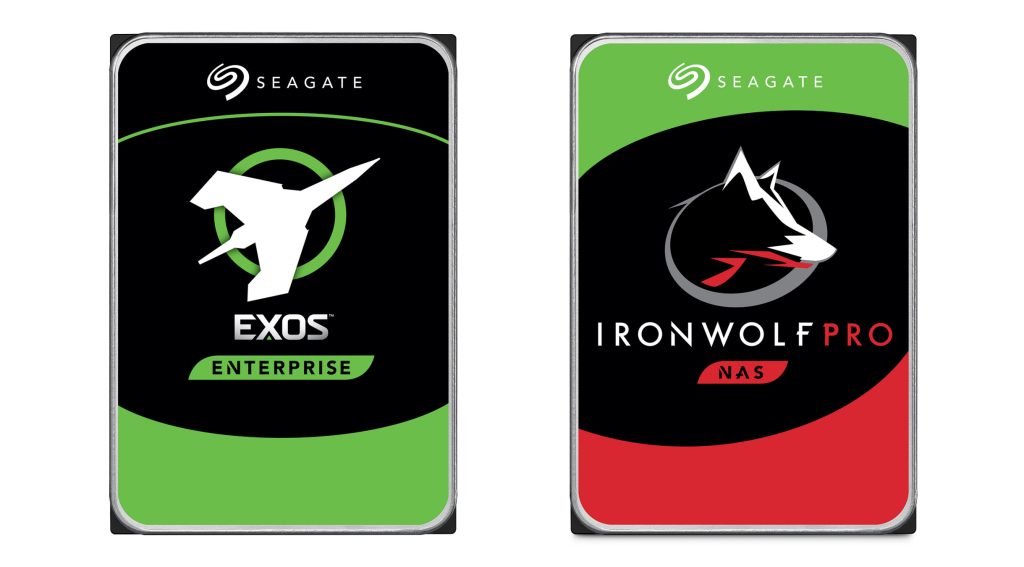 Besides the Exos X20 20TB, Seagate also announced the IronWolf Pro 20TB with NAS-optimised AgileArray technology, a set of hardware, firmware, and software features to enhance performance and reliability. Aimed at small and medium businesses, Seagate's new IronWolf drive has built-in rotational vibration sensors to ensure drive performance without causing much lag or downtime.
With a workload rate limit of 300TB/year, the new IronWolf Pro 20TB was designed to endure heavy workloads while still providing transfer rates of 285MB/s. This drive is compatible with IronWolf Health management to access and monitor drive health and is backed by a 5-year warranty and three years of Rescue Data recovery services.
The Seagate Exos X20 20TB is coming out at £669.00, and the IronWolf Pro 20TB is available for £559.90.
KitGuru says: Most of us normal consumers don't need 20TB of storage, but these drives make a lot of sense for datacentre and enterprise. What would you do with 20TB of storage space?