WD (Western Digital) has launched high capacity versions of its Red NAS drives in 6TB £240 and 5TB £199 versions. On the face of it this looks like a slow response to the 6TB Hitachi Helium, 5TB Toshiba MC series and 5TB/6TB Seagate Enterprise drives which were launched a few months ago.
This isn't entirely accurate as those drives are Enterprise models that costs rather more than Red. For example the 6TB Helium costs over £400 and the 6TB Seagate Enterprise isn't much cheaper.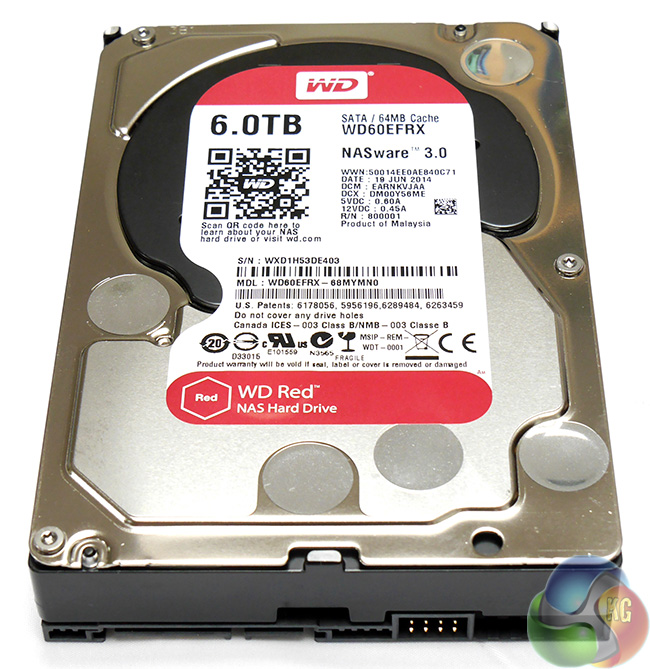 The key technical feature of the two new Red models is a move to 1.2TB platters (1TB-4TB models use 1TB platters) so the 6TB drive uses five platters and ten heads. Jermaine Campbell, North Europe Sales Manager at Western Digital, assured me the 5TB drive also uses 1.2TB platters which means it will have five platters and nine heads. I have to say the maths sounds peculiar to me however Campbell was very clear on this point.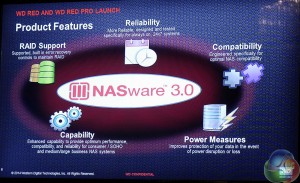 WD has updated the firmware on its Red drives from NASware 2.0 to NASware 3.0. Every new drive will be loaded with the latest firmware at the factory and it will take about one month to flush existing Red drives in the channel that come with NASware 2.0.
Until now Red was aimed at 1-5 bay tower NAS however Red is now suitable for 1-8 bay NAS, presumably as a result of the new firmware. That change means that Red now covers the consumer and SOHO markets along with a large part of the small business sector.
As well as expanding the range of Red drives WD has launched a new range called Red Pro that is suitable for 8-16 bay tower NAS and therefore aimed at medium and large businesses.
This leaves the existing SE range of drives to serve rack mounted NAS and Datacentre applications.
Red Pro is quite different from Red as it is built around a 800GB platter and is available in 2TB, 3TB and 4TB versions, so we can expect they will use three, four and five platters respectively.
Two key differences between Red and Red Pro are the spin speed as Red uses IntelliPower (presumably 5,400rpm) while Red Pro operates at 7,200rpm. Another point of differentiation is the warranty – three years for Red and five years for Red Pro.
Inside the casing Red Pro uses the dual stage actuator arm that is also used in SE and RE Enterprise drives to improve response times.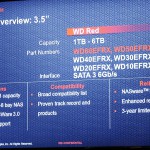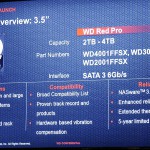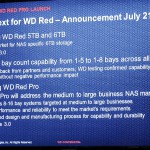 Red pricing – 6TB £240, 5TB £199
Red Pro pricing – 4TB £199, 3TB £149, 2TB £124
Kitguru Says: Big enough for you?