Black Friday has officially arrived and with it, there are a ton of new deals floating around, making this weekend the best time to buy some new upgrades for your gaming setup. We've been on the lookout for some of the best storage and memory deals.
SSDs: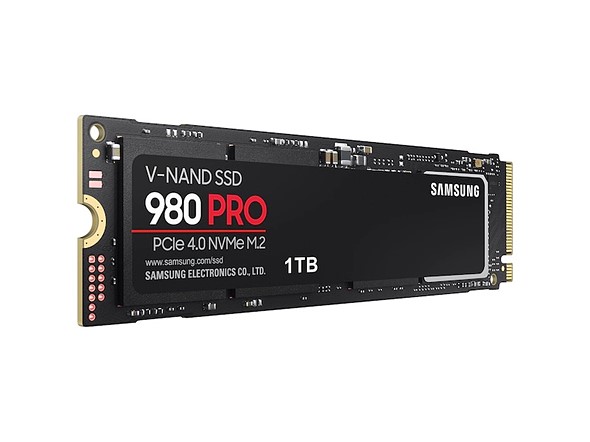 SSDs have become the standard for gaming PCs, whether you have a smaller SSD to make your Windows install more responsive, or a higher capacity version to squeeze in some games too. As is the case every year, there are some big savings to be had on SSDs for Black Friday.
Western Digital has a bunch of compelling options, starting with the WD Blue SN550 500GB M.2 SSD for £49.99. At this price, you'll get an NVMe SSD with read/write speeds of 2400MB/s and 1750MB/s respectively. If you spend a bit more, then you can get the WD Black SN750 500GB M.2 NVMe SSD for £64.99, with read/write speeds of 3470MB/s and 2600MB/s respectively.
For a 1TB M.2 SSD, you don't need to look far. There is a WD Blue SN550 1TB model with read/write speeds of 2400MB/s and 1950MB/s respectively for £85.99. If you don't mind sacrificing some speed for capacity, then the WD Blue 3D NAND M.2 2TB model is £149.99, bringing high capacity in an M.2 form factor.
This list wouldn't be complete without an entry from Samsung. The Samsung 860 EVO 500GB SATA SSD is on sale right now for £52.99. Meanwhile, the 970 EVO Plus 500GB M.2 NVMe SSD is £69.99.
A couple of other decent SATA SSD options include the SanDisk SSD PLUS 480GB for £42.99 and the Crucial MX500 1TB model for £79.99.
Our final highlight here is the Corsair MP400, a 1TB M.2 SSD with read/write speeds of up to 3400MB/s and 3000MB/s respectively for £103.98.
HDDs: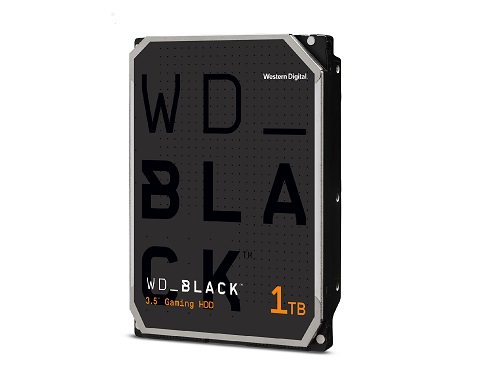 As great as SSDs are, it is still significantly cheaper to use a HDD for mass storage. There are several high-capacity hard drives on sale today, so if you need 2TB of space or more, we'll have something here for you.
First up, we have the Seagate Barracuda 2TB HDD, delivering 7200RPM speeds and a 256MB cache for £52.99. There is also the Seagate IronWolf 4TB NAS HDD, intended for network-attached storage systems for mass storage. This one is currently 16% off, bringing the price down to £99.95. There is also a Barracuda 4TB HDD available for £98.09.
On the Western Digital side, there is the WD Black P10 5TB external HDD, which works with both PCs and consoles, so you can take your gaming library anywhere. For Black Friday, this drive is down to £87.99. If you need an internal HDD, then the WD Red 4TB is also on sale today for £109.06.
RAM/Memory:
We're entering a new console gaming generation, which naturally also has an impact on PC. The baseline standard has been raised to 16GB of memory and given how much RAM our browser tabs eat up, there is seemingly never a bad time to consider putting more RAM into your system.
The RAM kit deals we've spotted start at just £55.99 for a TeamGroup Vulcan T-Force 16GB (8GBx2) DDR4 kit with CL16 timings and clocked at 3200MHz. The 32GB kit version is also on sale, coming in at £89.99. The folks at OverclockersUK even have a special '8Pack' edition of the TeamGroup XTREEM 16GB kit, promising speeds of up to 4000MHz in dual-channel mode for £109.99.
There are two more kits from Patriot, both being part of the Viper line. The first is a 16GB kit with 3600MHz speeds for £68.99. The second Viper kit offers 32GB of memory at 3600MHz for £119.99.
Over on Amazon, you'll find a 3200MHz kit of Corsair Dominator Platinum memory for £152.86, or you can opt for a Corsair Vengeance RGB PRO 16GB 3600MHz kit for £89.24.
KitGuru Says: There are plenty of other deals online, so be sure to shop around a bit. Are any of you planning on picking something up during the Black Friday sales?