If you're the type of person that doesn't like to uninstall games, or delete parts of your media collection, then you may want to keep an eye on Seagate as it just launched a trio of hard drives with a huge 10TB capacity, which should probably be enough for that 200+ game Steam library, or evenly a decently stocked Plex home media server.
While 10TB drives aren't uncommon for servers, drives at this capacity aren't really pushed in the consumer space. Seagate will be releasing three 10TB drives this year and while two are designed for networking or surveillance storage, one of them is squarely aimed at regular desktop users.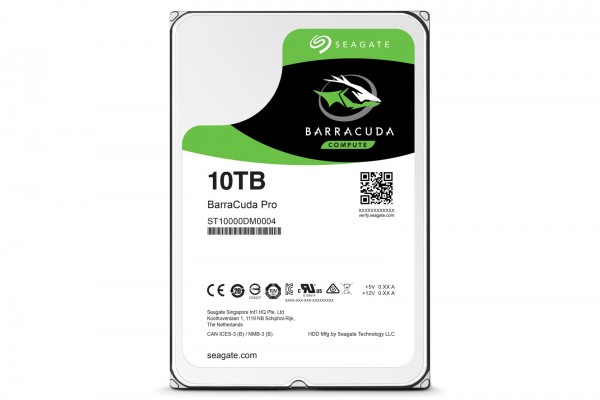 The Barracuda Pro is still your standard 7200 RPM, 3.5-inch hard drive, so it doesn't really do anything out of the norm, aside from offering copious amounts of storage space. It is pricey though, launching with a price tag of $535 in the US. Meanwhile 8TB desktop drives from Seagate can be found for around $300, so that extra 2TB does come at a premium.
KitGuru Says: I have a 4TB HDD in my personal system for mass storage and an extra 2TB SSD for games but I'm not sure I could fill up a 10TB drive. How much storage do you have in your system? Would you be interested in a 10TB HDD at all?