ASUS has been named as one of three hardware companies currently under investigation by the European Commission for potential anti-competitive practices. It is looking into whether ASUS, Denon and Marantz and Philips and Pioneer, restricted the pricing options of online retailers, forcing the cost of consumer electronics and other items, to remain artificially high.
One of the hallmarks of online shopping is that it's easier to find competitive prices there. If you don't like what's offered by one retailer, often going to another will net you some savings. That competition is what drives better services to consumers and better pricing, but the EU Commission believes that ASUS and others may have looked to get around that, by forcing retailers to stick to specific pricing guidelines which it set out.
The Commission is specifically looking into instances where geo-blocking and cross-border sales were deliberately manipulated, to prevent manufacturers from other countries from competing in ASUS' key markets. This, the investigating commission believes, made online shopping more difficult for consumers, and stopped them from benefiting from the improved prices that competition often brings.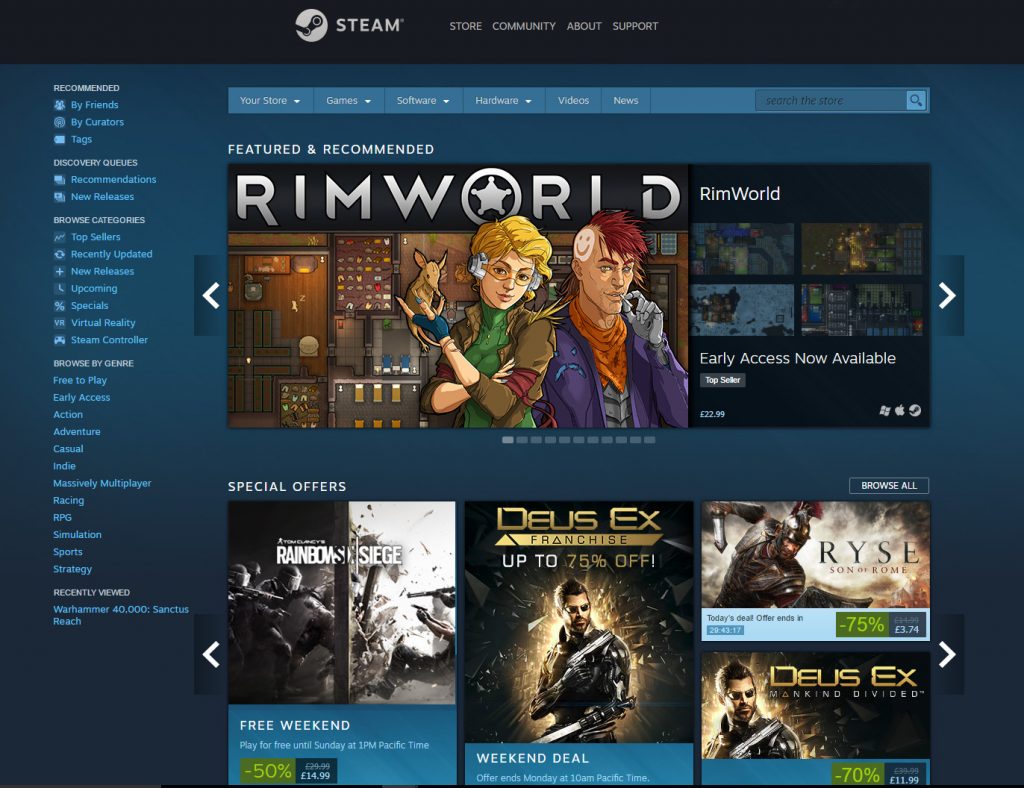 Valve's Steam store is being investigated over geo-blocking and pricing concerns.
It's not just electronics manufacturers who are under investigation as part of the overarching report though. Valve, Zenimax, Bandai Namco, Capcom, Focus Home and Koch Media, are all said to be under investigation for their part in blocking sales of games in certain EU regions, or inhibiting competition by offering different prices in different regions.
Using game-keys to geo-block gamers from activating them in certain countries, could be in breach of EU competition rules. It will be interesting to see if the Commission decides to look at Nvidia too, which recently announced geoblocking for its bundle keys.
The Commission will also be looking into several European travel and tour operators, suggesting that they may be offering better prices to people from certain territories, which again, could be in breach of anti-competition law.
Discuss on our Facebook page, HERE.
KitGuru Says: It's not clear how long this investigation will take, but its conclusion could have wide reaching implications for how games and hardware are priced in the EU.