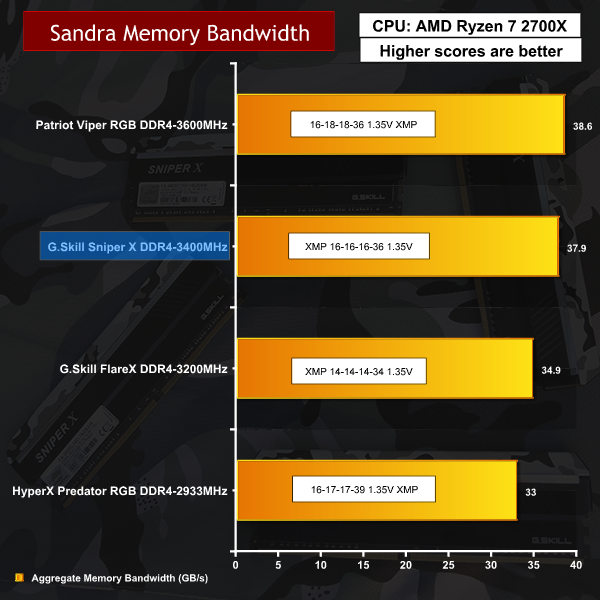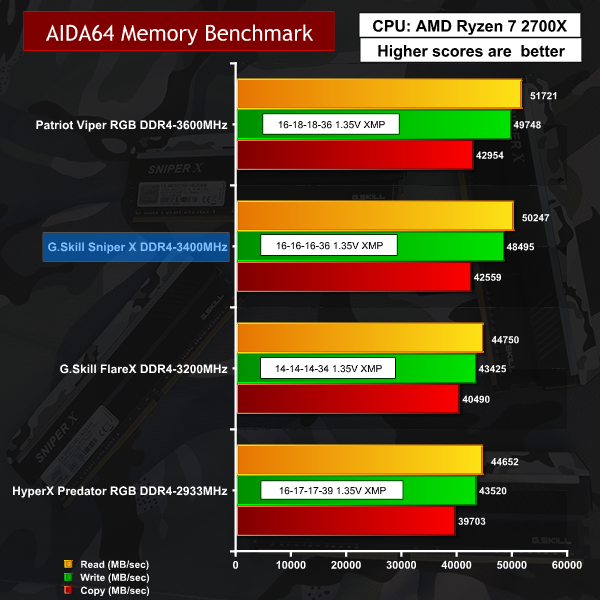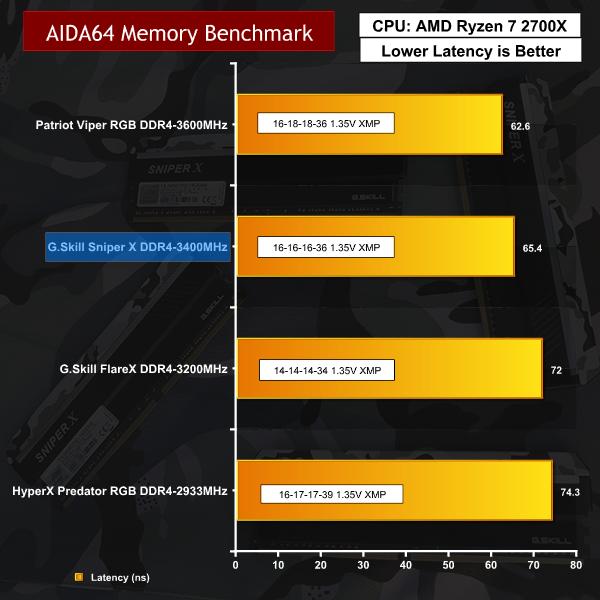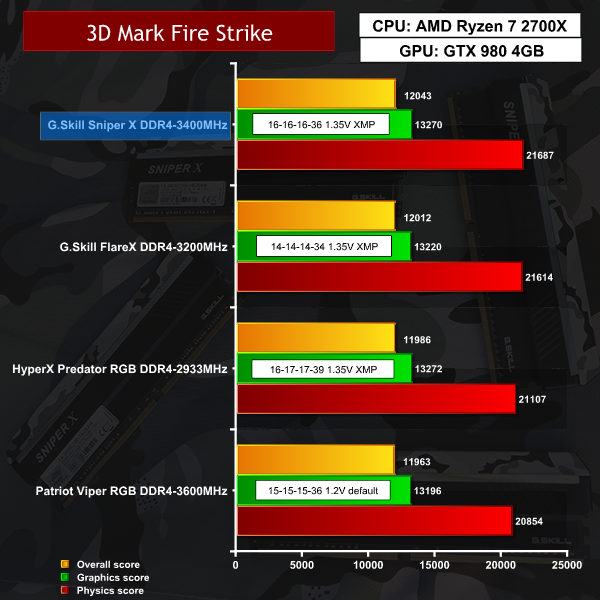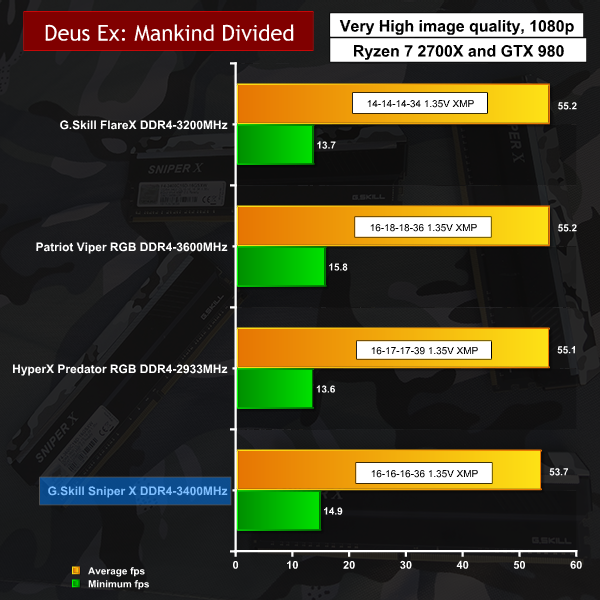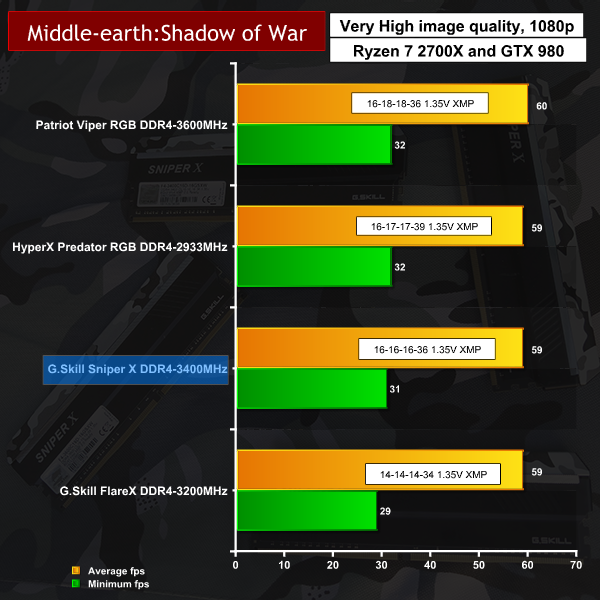 Performance overview
There is no doubt the G.Skill Sniper X 3400MHz performs well on an AMD platform, however the speed difference between the 3400MHz Sniper X and 3200MHz Flare X is very small. If you see a difference of two percent in any single test you are doing well, which is only a fraction of the six percent difference in memory clock speed.
You may find that certain games pick up a frame or two in minimum frame rates, which would offer a small benefit.
When we reviewed the Hyper X Predator 2933MHz we came to the conclusion that 2933MHz memory did not present a bottleneck to Ryzen 7. It follows that 3200MHz is certainly fast enough for this platform and that 3400MHz will not unlock any extra benefit.
We also failed to spot any difference in behaviour between the 3200MHz B-die FlareX and 3400MHz B-die Sniper X, so the fact they are catalogued in different parts of the G.Skill product range shouldn't affect our thinking about this DDR4 kit.