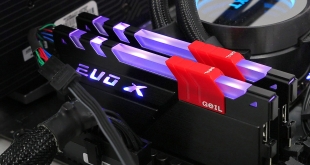 GeIL (Golden Emperor International Ltd.) has delivered some RGB DDR4 memory called Evo X that has two distinct and separate modes of operation for the RGB lighting. The simple method is to power the GeIL DDR4 from a 9V/12V fan header and then select a lighting mode using the switches built in to the memory modules.
Alternatively, provided you have a compatible motherboard, you can use an RGB header that connects to Asus Aura, ASRock Aura, Gigabyte RGB Fusion or MSI Mystic Light Sync.
That may sound complicated so we have shown you both options in our video.
Specification of GeIL DDR4 Evo X
Lighting: GeIL HILM (Hybrid Independent Light Module) technology
CPU Compatibility: Intel Haswell-E/Skylake & Broadwell-E (LGA 1155 / LGA 2011-3)
Chipset: Intel X99/Intel Z170
Capacity: 16GB (8GBx2)
Dual Channel kit: Yes
Tested Speed: DDR4-3000 MHz (PC4-24000)
Tested Latency: 15-17-17-35
Tested Voltage: 1.25V-1.35V
Registered/Unbuffered: Unbuffered
Error Checking: Non-ECC
Type: 288-pin UDIMM
SPD Speed: 3000MHz
SPD Voltage: 1.2V
Features: Intel XMP 2.0 (Extreme Memory Profile) Ready
Warranty: 3yr
Clearly you will choose the connection method that best suits your motherboard as it would be crazy to ignore use of an available RGB control. The clever thing is that GeIL Evo X allows owners of older or cheaper motherboards that do not support 4-pin RGB connections to get basic RGB support without a major upgrade.
When you use a fan header for power you will find the direct slider control has switch positions for four breathing modes (red, green, blue and RGB). The switches are not precise and have mid-positions that inadvertently turn the LEDS off.
You get better results if you use a 4-pin RGB header and control the Evo X with the software that comes with your Asus Aura, ASRock Aura, Gigabyte RGB Fusion or MSI Mystic Light motherboard.
As you will see in our video the basic principle works well however the system is not perfect. GeIL has created Evo X by adding a Hybrid Independent Light Module or HILM to the top of each memory module that is separate from the actual RAM chips. This makes the modules very tall; we measured the overall height at 63mm, compared to Corsair Vengeance LPX at 37mm.
This will certainly pose problems for some CPU coolers that overhang the CPU socket and we advise you to check carefully before you invest in this memory.
We have a question mark over the cabling. GeIL had no choice but to use cables as the LEDs require a connection for power or RGB control but it looks fairly messy. Added to that, it is also somewhat inconvenient as the RGB cable will require the use of the extension cable that comes with an Aura motherboard. The inclusion of a triple headed cable is very strange as the third plug seems pointless and is absolutely no help if you want to use quad channel memory as you will need two dual channel kits and a motherboard with two RGB headers.
GeIL offers Evo X in dual channel DDR4 kits that start at 2133MHz and go all the way to 4133MHz in 8GB, 16GB and 32GB capacity. You pay very little for the RGB feature. By our reckoning Evo X carries a £10 premium over regular White Dragon DDR4.
Testing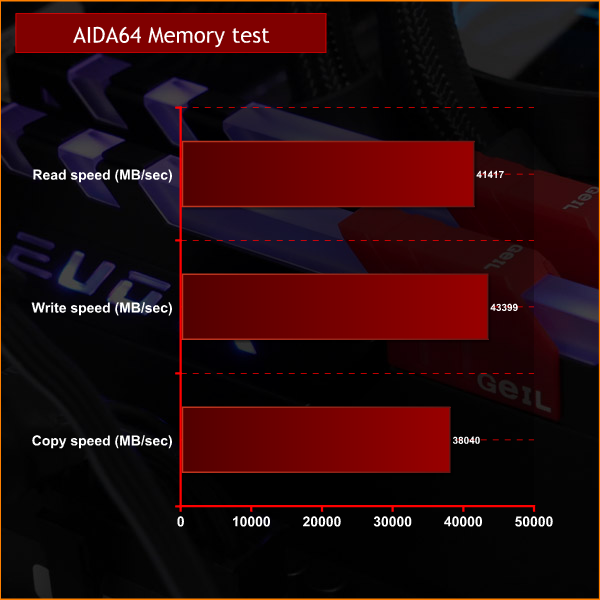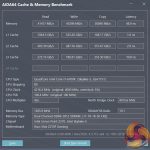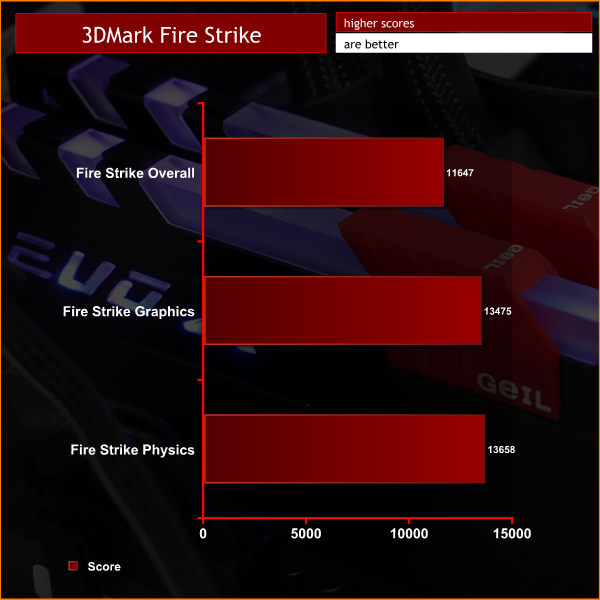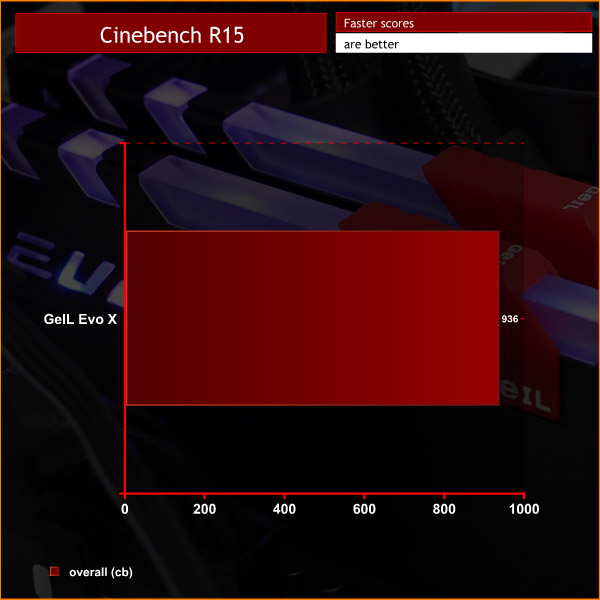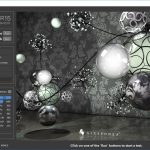 Test system:
CPU            Intel Core i7-6700K 4.0GHz/4.2GHz
CPU cooler         NZXT Kraken x42
Memory        16GB GeIL Evo X DDR4-3000MHz
Motherboard         Asus ROG Strix Z270F Gaming BIOS 0801
Graphics card        GeForce GTX 980 4GB
SSD            240GB SanDisk Extreme II
PSU            Sea Sonic Prime Titanium 750W
OS            Windows 10 Pro
The testing section is incredibly brief as Evo X DDR4-3000MHz worked exactly as well as every other 3000MHz dual channel kit we have used with Skylake. Nothing to see here, move on please.
Closing Thoughts.
We like the fact that GeIL has delivered DDR4 RAM with RGB lighting without the need for an Aura-style RGB header. This is superb for owners of previous-generation motherboards who fancy a bit of extra visual bling at a low price. Plug in the Evo X, hook it up to a fan header and it's job done without the need for any extra software.


You get better visual results if you use a proper RGB connection and control the Evo X with Aura software. The problem is that this approach is effectively limited to use with two DIMMs and you have to contend with that dratted untidy RGB cable. This simply doesn't look as neat as G.Skill TridentZ or Corsair Vengeance RGB which both work well without the need for a control cable. Having said that, GeIL Evo X is the cheaper option and will save you about £20, which is a tidy sum of money.
Overclockers UK sells the GeIL Evo X 16GB 3000MHz DDR4 kit for £128.99.
Discuss on our Facebook page HERE.
Pros:
Choice of Aura or manual control
Budget pricing
Large range of memory density and speeds
Cons:
Cable mess
RGB cable is triple headed
Very tall modules
Quad channel requires two RGB connections
KitGuru says: GeIL Evo X is RGB DDR4 that comes in at a low price.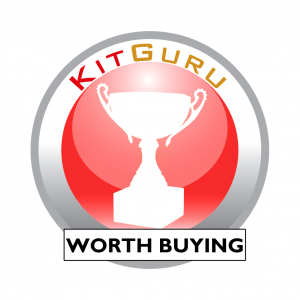 Be sure to check out our sponsors store EKWB here