We have had a lot of questions about how we test, score and rate products. Over the past few months, we have revisited this system time and again, looking for the perfect opportunity to introduce a new system. Today's the day.
KitGuru was established to give buying advice. Using our decades of experience, in-depth testing and analysis, we aim to let you know which products are worth investing in and which should be avoided.
In a nutshell, products fall into 4 categories:-
MUST HAVE
Clearly the best product in its class. Something that stands out in many ways. Exceptional and innovative, these products perform near the limit of what's possible. If you buy this product, you have bought some serious bragging rights and no mistake. Products here score 9-10 out of 10, depending on the price more than anything.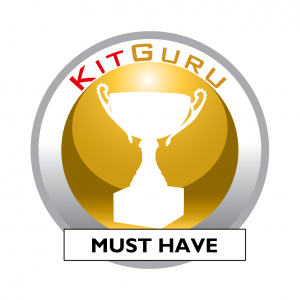 WORTH BUYING
Life is about making compromise. It's also about personal choice. Products which excel in a number of areas are products which KitGuru believes are worth buying. Products with this award might not be the pants-down-best-you've-ever-seen, but they are close and you should be proud of your choice. Here we're seeing scores in the 8-8.5 range.
WORTH CONSIDERING
New category that was clarified by the launch of the BitFenix Colossus. How do you assess a product which has a number of challenges, but can almost lead the market in 1 or 2 very specific areas? For example, no one would recommend driving a dragster in the high street, but if you're competing in a speed challenge, then it's worth considering. KitGuru likes balance. Products which we classify as Worth Considering should only be purchased if your needs match 100% the special feature being offered. Scoring 7 gets you into this category.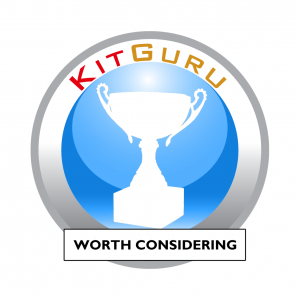 BEST AVOIDING
Over the next 2 weeks, KitGuru will be compiling our very own list of products that have such serious flaws that they should be avoided at all costs. Every company has them. And if you work for that company, you know exactly which product(s) we're talking about. We ran one of these articles a while back. In the future, we will write more. While scores of 5 or 6 out of 10 speak volumes for mediocrity, you are unlikely to be physically harmed by such blandness. Products need to score 4 or less to get the KitGuru Best Avoiding logo. Don't expect to see this on packages you buy in store, unless the manufacturer has seriously misunderstood its purpose.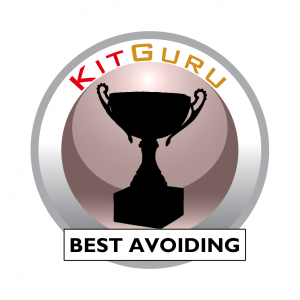 Does KitGuru score everything out of 10? In the final analysis, yes. However, in the KitGuru Labs, we work out of 100. So, for example, a product that scores 67% will get rounded up to a '7', while a 64% product gets relegated to obscurity in the final analysis.
So, around now, you might be asking yourself a question that we have already answered in 2 previous articles, "Why does KitGuru end up with so many positive reviews?".
The answer is simple.
We use our intelligence and try to avoid wasting your time, and ours, by reviewing products that no one should buy. If a product has NOT been reviewed by KitGuru, then it is already telling you something.
We don't intend to product 500 reviews of products that you should avoid. That's just plain dumb and a total waste of everyone's time.
KitGuru aims to comb the market, find products that should be considered, and then we rate then – scientifically and in great detail – to let you know if we think its worth the price being asked.
There will be products that are worth buying which have not been seen by KitGuru, but not many.
KitGuru says: When you look around at the other publications out there, consider for a second how much of your time they are wasting by creating multi-page reviews of products that they don't think you should buy. Here's another viewpoint: Imagine a restaurant where 80% of the menu was food that they did not think you should eat because there was something wrong with the recipe. Not so smart, is it?
Hit us in the face below, body blows in the KitGuru Forums.