AIDA64 Memory Bandwidth
AIDA64 orders the kits more-or-less by clock speed which means that Thermaltake wins! G.Skill manages to sneak ahead of Gigabyte and Corsair trails a distance behind, just as its 3600MHz clock speed suggests it should.
3D Mark Time Spy – CPU Test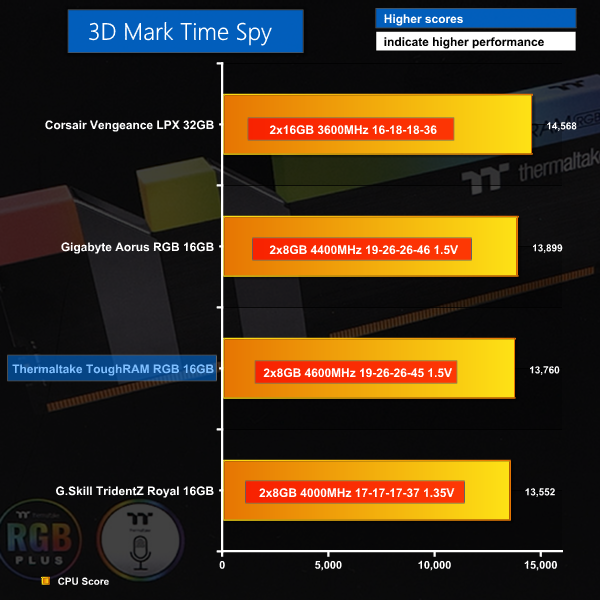 Normal service has been resumed and Corsair once again heads the field.
Shadow of the Tomb Raider
Shadow of the Tomb Raider is a useful benchmark as it highlights small differences in CPU and graphics performance but we did not expect to see such a huge jump with the dual rank Corsair 3600MHz.
Deus Ex:Mankind Divided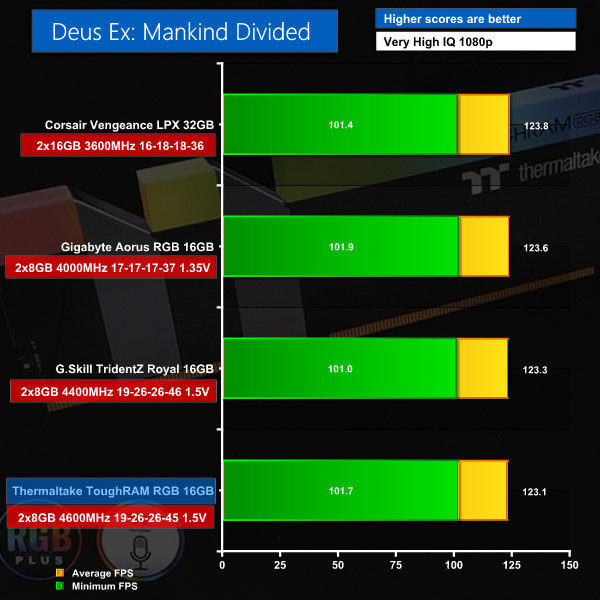 Frame rates in Deus Ex:Mankind Divided were unaffected by the choice of DDR4.
Middle-earth:Shadow of War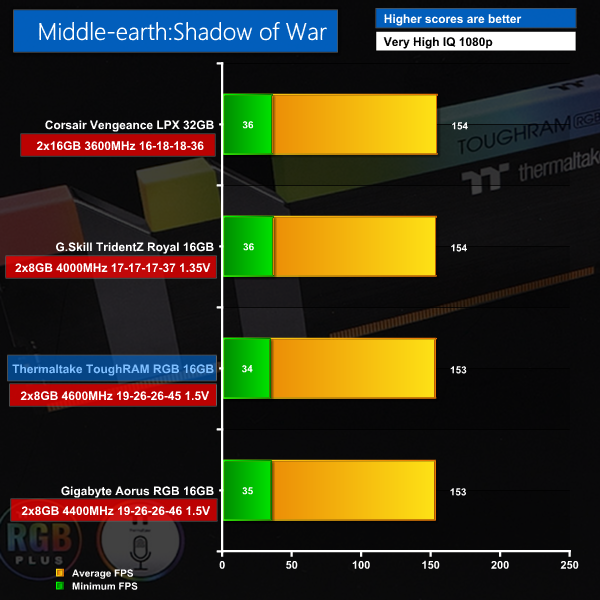 Middle-earth: Shadow of War behaves like Deus Ex with frames rates that are effectively identical from one DDR4 kit to the next.
Testing and Performance Overview
The clear conclusion is that Corsair consistently does well in our tests despite its lowly 3600MHz clock speed. This is surely due to the configuration of the modules and we have to assume that a 16GB kit of 3600MHz would not show the same performance as this 32GB kit. When you look at the three 16GB kits the results are very mixed but it is clear the 4600MHz speed offered by Thermaltake does not deliver a knockout blow to the competition.