Financial analysts believe that the rumoured takeover of Micron Technology by China-based Tsinghua Unigroup could lead to a major change of Micron's policies in regards of expansion of production capacities. If Tsinghua acquires Micron and starts to build new fabs to gain market share, this could result in oversupply of DRAM and potentially NAND. However, this may not be a problem for Tsinghua.
The reasons why government-controlled Tsinghua Unigroup may want to acquire Micron are clear: China needs manufacturing technologies to produce dynamic random access memory and NAND flash; the country needs research and development as well as patents to design fabrication processes for various memory types; Chinese makers of consumer electronics and application processors need stable supply of DRAM and NAND; China needs to build a highly-integrated semiconductor industry and memory will be an important part of it.

At present over a half of all computer memory ICs [integrated circuits] are produced in South Korea. The rest of the chips are manufactured in the U.S., Japan, Singapore and Taiwan.
While S. Korea-based Samsung Electronics and SK Hynix are gradually expanding DRAM production capacities, Boise, Idaho-based Micron, which has operations in the U.S., Japan, Singapore and Taiwan (through its partner Inotera), limits expansion of DRAM production capacities in a bid to retain supply and demand balance to ensure favourable memory prices and profitability of suppliers.
According to Joseph Moore, an analyst with Morgan Stanley, acquisition of Micron Technology by Tsinghua Unigroup could lead to amendment of the policy and expansion of capacities to gain market share. Oversupply of DRAM will negatively affect prices and profitability of memory producers.
"We think that Chinese sovereign investment in Micron would be a substantial negative for longer term memory supply and demand, as it would likely lead to a high level of Chinese investment in new facilities," wrote Mr. Moore in a note to clients, reports Tech Trader Daily. "The history of sovereign investment in semiconductors in Japan, Korea, and Taiwan has generally included a period of oversupply while those regions were investing in getting to scale."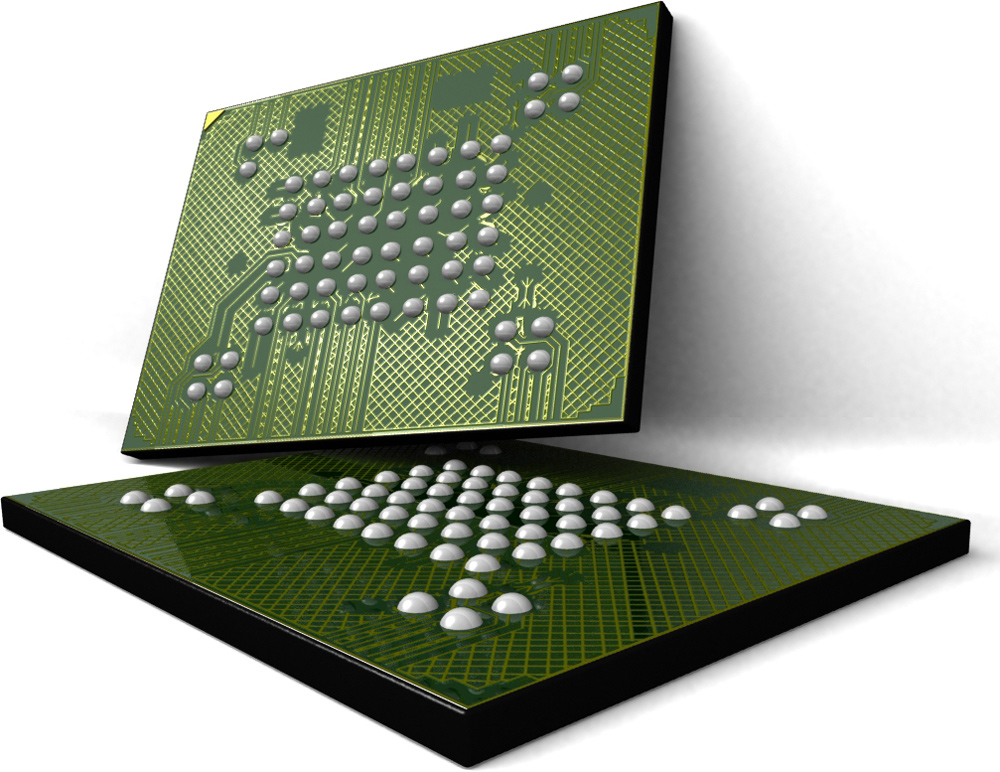 While low prices of DRAM could negatively affect Tsinghua itself, it could compensate lower revenue and profits by selling highly-integrated system-on-chips containing application processors developed by Spreadtrum Communications and RDA Microelectronics (two fabless semiconductor companies it controls), DRAM and NAND to makers of consumer electronics (e.g., smartphones, tablets, various Internet-of-Things devices and so on). Sophisticated SoCs are sold at premium prices, eliminating risks for their producers.
Creating a vertically-integrated chip house with application processors, DRAM, NAND, CMOS sensors, specialty memory technologies, capacities to produce solid-state drives and other products as well as retail operations could make a lot of sense.
Micron and Tsinghua Unigroup did not comment on the news-story.
Discuss on our Facebook page, HERE.
KitGuru Says: Samsung has everything it needs to make solid-state drives in house and it currently controls around 45 per cent of the market. The South Korea-based conglomerate also makes the vast majority of components for its smartphones in-house. At present, Samsung is the world's largest maker of handsets. If the plan is to create a corporation comparable to Samsung, then acquisition of Micron is a good start.