Micron Technology plans to finally start shipments of consumer solid-state drives based on triple-level cell (TLC) NAND flash in the ongoing quarter, the company revealed this week. SSDs featuring TLC NAND memory will be generally more affordable than non-volatile storage solutions powered by multi-level cell (MLC) flash.
"We will begin shipping consumer SSDs based on TLC in the current quarter," said Mark Adams, the president of Micron, during the most recent conference call with investors and financial analysts.
Although Micron is somewhat late with its TLC NAND products, the company pins a lot of hopes on them. Micron uses 16nm fabrication process to make its TLC NAND, which means that the memory should be very cheap, but also less durable than TLC produced using thicker manufacturing technologies. The company projects that about 50 per cent of its SSDs will use TLC NAND in Q3 2016.
TLC NAND flash memory stores three bits of information per one memory cell and is about 20 – 25 per cent cheaper to make compared to MLC NAND. However, triple-level cell is generally less durable than multi-level cell flash: contemporary MLC NAND can sustain around 3000 program-erase (P/E) cycles, but TLC NAND endures only around 1000 P/E cycles. Moreover, TLC memory is usually slower than MLC. To build a reliable and fast solid-state storage solution using TLC flash memory, a special set of technologies (e.g., an advanced controller that supports error-correction capabilities, advanced firmware, etc.) is required.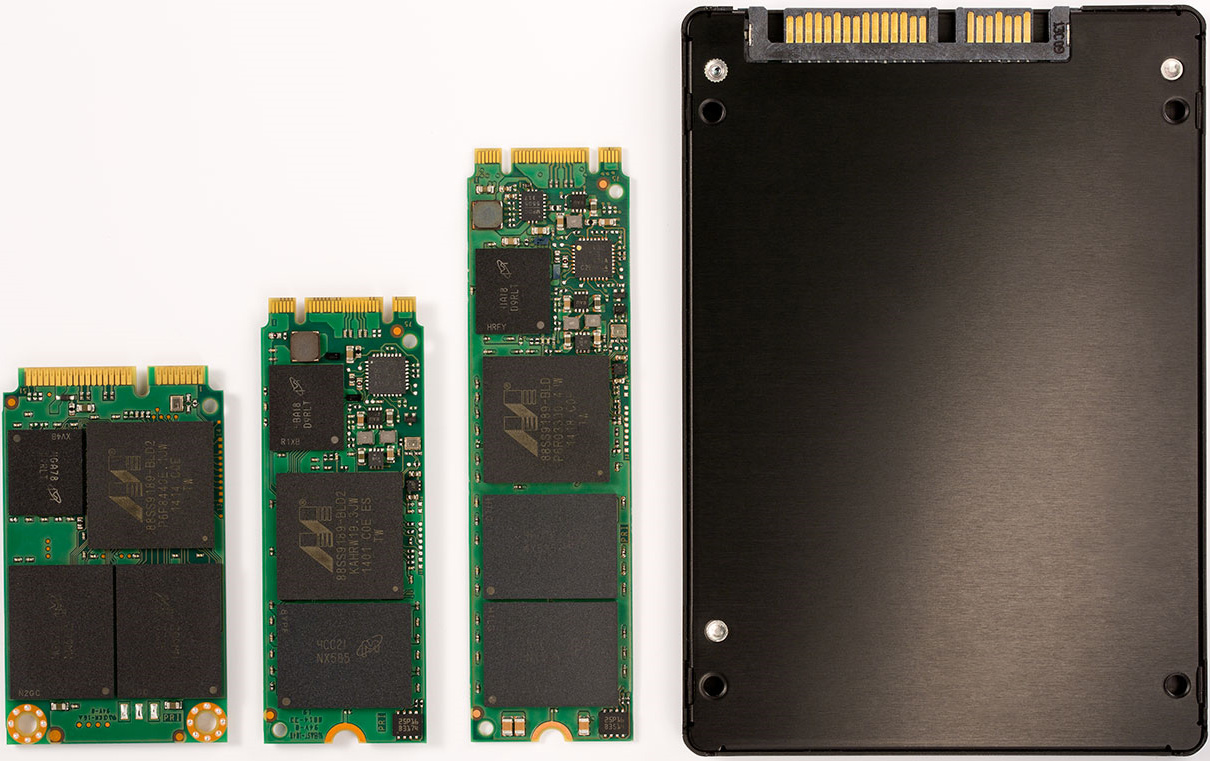 Micron has used TLC NAND for various removable applications for a while now. However, in Q4 2015 the company plans to begin sales of its SSDs based on its most cost efficient flash memory. The roll-out of Micron's TLC-based solid-state drives indicates that the company has done a lot of work developing such drives.
Micron did not reveal any details about its SSDs featuring TLC NAND, but expect such drives to target cost-effective, but not high-performance applications.
Discuss on our Facebook page, HERE.
KitGuru Says: It will be very interesting to see what Micron's engineers will be able to do with the company's TLC NAND memory. Samsung Electronics, SanDisk Corp. and Toshiba Corp. have been offering TLC-based SSDs for a while and none of them are performance champions. Perhaps, Micron will manage to either offer considerably better performance or lower price than its rivals do.