SanDisk is one of the leading producers of NAND flash-based devices, could be an excellent acquisition target for Seagate and Western Digital, according to a financial analyst. While at present the takeover of SanDisk is a hypothetical thing, HDD makers may be very interested in acquiring a company with NAND flash production capacities.
Mark Newman, an analyst with Bernstein Research, said that after two consecutive quarters of guide-downs, market capitalization of SanDisk is 40 per cent below their replacement value (fabs, royalty and cash). According to the analyst, it would be cheaper to buy SanDisk at a premium rather than build own semiconductor fabs, develop products and NAND flash-related technologies.
The market observer believes that that a number of companies that may be interested in acquiring SanDisk, reports Benzinga. Among the potential buyers, Mr. Newman notes hard drive makers Seagate Technology and Western Digital. In addition, SanDisk could be a natural fit for Micron Technology and SK Hynix. Given the agreement between Toshiba Corp. and SanDisk, it is likely that before SanDisk initiates takeover talks, it should first make an offering to its Japanese partner.
Seagate Technology and Western Digital yet have to establish positions on the market of solid-state drives. As a result, it makes a great sense for them to acquire an established player on the market of SSDs.
"With a huge cash balance, strong IP, and a vastly undervalued business in an attractive market, the company makes an obvious target for activists," wrote Mr. Newman in an note to clients, reports Tech Trader Daily. "After further checks, we believe the NAND market is improving and that a combination of mix, business model, share loss and execution issues have conspired in SanDisk's recent disappointment."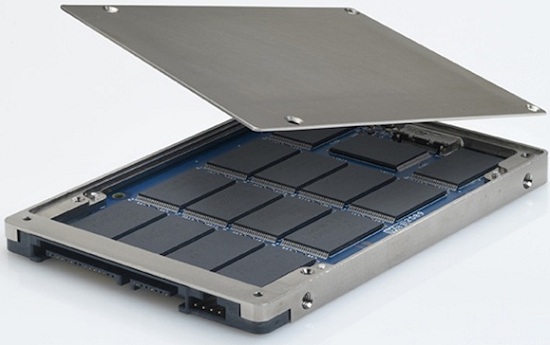 Even though any takeover of SanDisk is a hypothetical event today, it should be noted that financial analysts sometimes report market rumours as possibilities. On the other hand, SanDisk has over two billion of dollars in cash and does not need to be acquired. Moreover, NAND flash memory will be replaced with a new type of memory technology within the next decade and investing into the company which success relies solely on NAND is not a very good thing.
"Once you buy a fab you have to use that NAND, and not all NAND is created equal," said Richard Kugele, an analyst with Needham & Co., in a note to clients. "Some companies have better NAND from time to time (depending on success of a given product cycle, supplier-specific yield issues, etc.) […] In our view, it is unclear that NAND will be the technology going forward. Why buy a category in the final throws of its design?"
SanDisk, WD and Seagate did not comment on the news-story.
Discuss on our Facebook page, HERE.
KitGuru Says: The consolidation of the SSD and NAND market is a reality. However, it remains to be seen whether Seagate or Western Digital will actually buy NAND flash capacities to really enter the market of consumer SSDs. On the one hand, ability to buy NAND from different producers is a strong point of Seagate and Western Digital. On the other hand, if the companies want to maximise their SSD profits, they will need to build NAND in-house.