In a bid not to create oversupply of NAND flash memory in the market, SanDisk Corp. will continue to cautiously expand its manufacturing capacities to sustain its profit margins. While even a minimal expansion of wafer capacities will be enough for SanDisk to fulfill demand for its products, it remains to be seen whether current prices of NAND will allow the company to hit certain strategic goals in the coming years.
The pricing of NAND flash memory has been declining very rapidly in the recent years. According to analysts, around 30 per cent of laptops will use solid-state drives already this year and their market share is going to increase in the future. Enterprise-class solid-state drives offer capacities, which are comparable to those of hard disk drives, whereas performance of one SSD is dramatically higher than that of any HDD in RAID. In order to further bolster adoption of NAND flash-based storage devices by the industry, producers will need to decrease their prices, which is why they need to cut-down costs of DRAM. One of the ways to decrease per-device costs is to increase production. To do that, one needs to expand manufacturing capacities. However, this is something that SanDisk barely plans to do next year.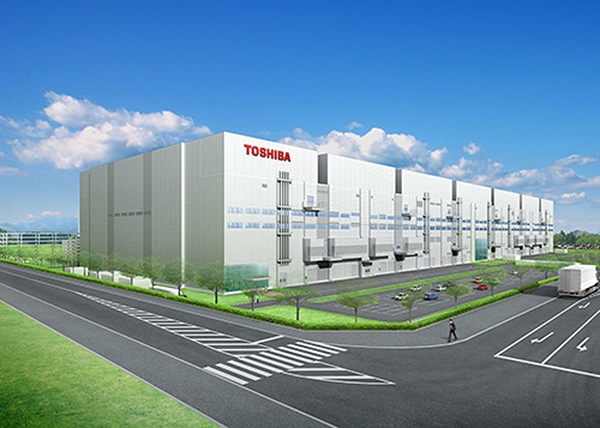 "We have not made a final decision for 2016 as to new wafer capacity," said Judy Bruner, chief financial officer, during the company's earnings conference call with investors and financial analysts. "However, it is most likely that we will add a small amount of new wafer capacity likely in the single-digit percentage range, similar to the last two years. Most likely that that will be a mix of 2D wafers and 3D wafers."
SanDisk and Toshiba currently use fab 5 phase 1 and phase 2 to produce NAND flash memory using 15nm, 19nm and some other process technologies. According to IC Insights, the fab 5 has capacity of around 525 thousand 300mm wafer starts per month (or 6.3 million wafer starts per year, of which SanDisk controls a little less than three million). Owning the largest NAND flash fabrication plant in the industry, SanDisk and Toshiba are rather cautious about expansion of their capacities. Next year SanDisk and Toshiba will start to produce 3D NAND flash memory at a new fab, which will increase their wafer capacity and bit output.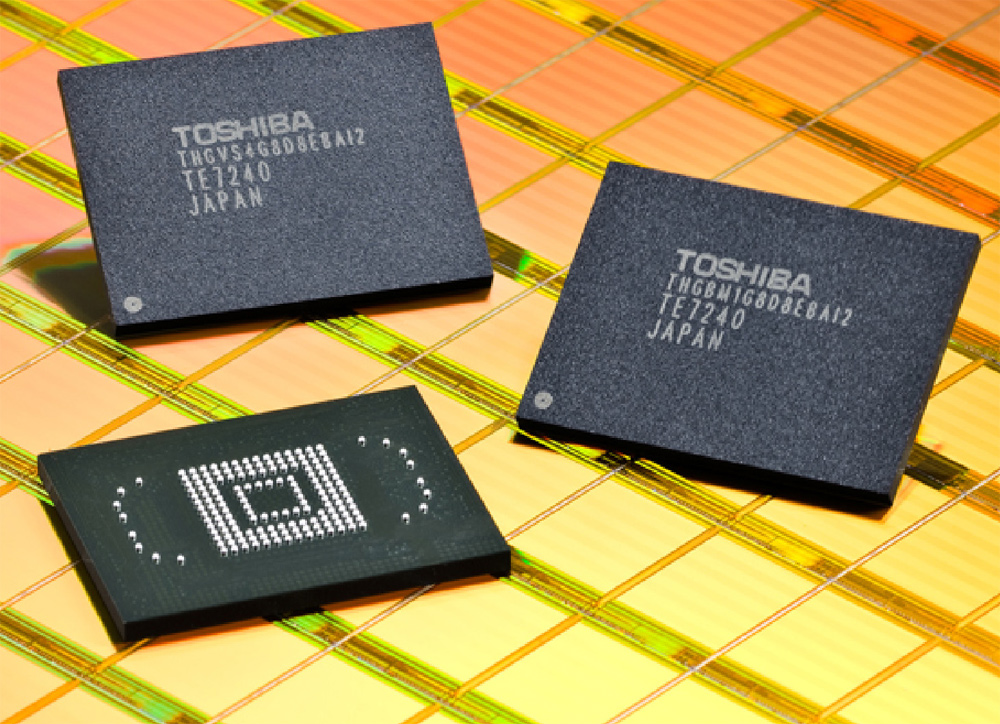 One of SanDisk's and Toshiba's strategic goals is to reduce per-gigabyte pricing of SSDs to the level of advanced hard disk drives. This will drive adoption of solid-state drives by datacentres and SanDisk's high-capacity SSDs will get considerably more popular. SanDisk plans to introduce 6TB and 8TB SSDs for datacentres next year and in order to sell a lot of them and replace advanced HDDs, it will need to make them cheaper. However, it remains to be seen whether the drives will be cheap enough if prices of NAND flash memory remain at the current levels.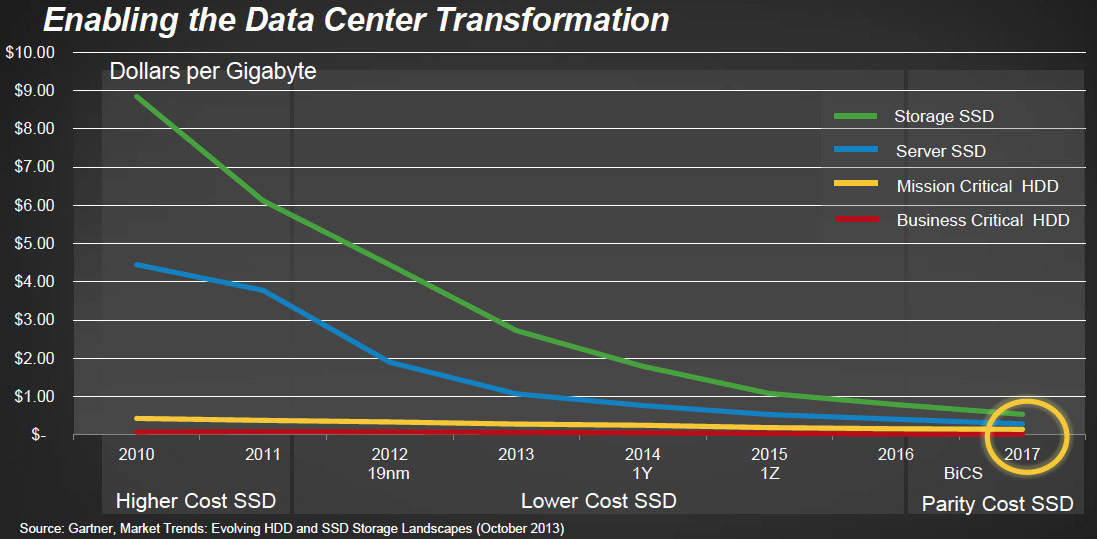 Samsung Electronics is aggressively expanding production capacities for its NAND flash memory in a bid to grab market share away from Toshiba and SanDisk. At present the two companies still sell more NAND than Samsung, but will it take long before the South Korean giant outsells both of its rivals combined?
Discuss on our Facebook page, HERE.
KitGuru Says: Price declines open new markets, but when companies operate with minuscule profit margins, they slow-down progress. Therefore, it is generally understandable why SanDisk (and presumably Toshiba) does not want to significantly increase NAND wafer output. However, the question is, how does SanDisk plan to replace HDDs with SSDs, if it does not aggressively decrease pricing of NAND? Obviously, things like 15nm and then 12nm or 10nm process technologies as well as vertical stacking will decrease per-bit costs. But will it be enough? Only time will tell!