It seems far too long since we battled Dredge, the elements and each other in the brutal world of The Banner Saga, with its beautiful artwork and haunting music, but part two isn't supposed to be too far away now. If it does turn out to take a little longer than expected though, perhaps we can tide ourselves over with a war on the tabletop instead, as Stoic is teaming up with crowd funding veterans MegaCon, to build a board game variant of the fantasy universe.
Although details are incredibly thin on the ground right now, the official site describes the game as: "An innovative, cooperative miniature-based board game that deals with the difficulties and consequences of decision making."
This is quite reassuring, as it makes the game sound like it will have more of the elements of the original PC title, rather than being a remake of the combat system which has already been playable separately as Banner Saga: Factions, released in the run up to the release of the full game.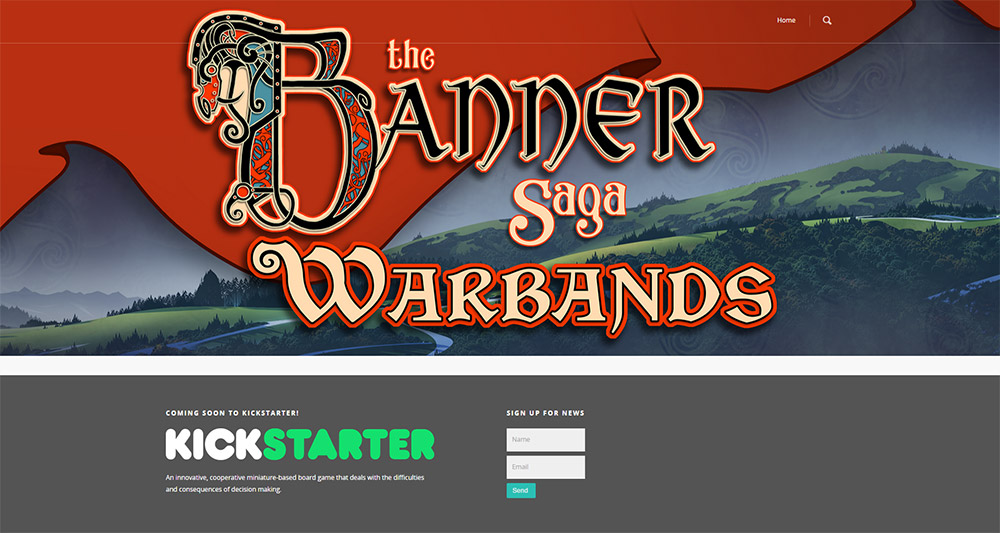 However judging from impressions at the recent MegaCon booth at GenCon 2015, we won't have long to find out exactly what the game is about, as it's said to be pretty far along in development. That may mean that when the promised Kickstarter campaign launches laster this year, that it will act more as a pre-order system than a developmental fund raiser. Although not necessarily in the spirit of Kickstarer, those willing to put money down early could get their copies far sooner than normal.
AS PCG points out though, there are some concerns about MegaCon's past and the fact that it has yet to fully release its already crowd funded games in their entirety.
Discuss on our Facebook page, HERE.
KitGuru Says: I'd certainly be interested in this, but I want to see some rules and play videos before I throw money at it. There's so many great board games available now that it's hard to justify another.