Toshiba Corp. and SanDisk Corp. will initiate volume production of 3D V-NAND flash memory only in 2016, three years after Samsung Electronics. The first samples of 3D V-NAND from the two companies will become available sometimes in the second half of next year.
"Our 3D NAND technology development continues to make good progress and we expect to be in pilot production in the second half of 2015 with target volume production in 2016," said Sanjay Mehrotra, chief executive officer of SanDisk, during a conference call with investors and financial analysts last week.
Multi-layer 3D V-NAND memory stacks up to 32 (in Samsung's case) NAND storage layers in one chip package. The vertical layers connected using the through-silicon-vias (TSVs) of the 3D V-NAND allow larger areal bit densities without requiring smaller individual cells (hence, no need for ultra-thin manufacturing technology), which generally means higher reliability and performance.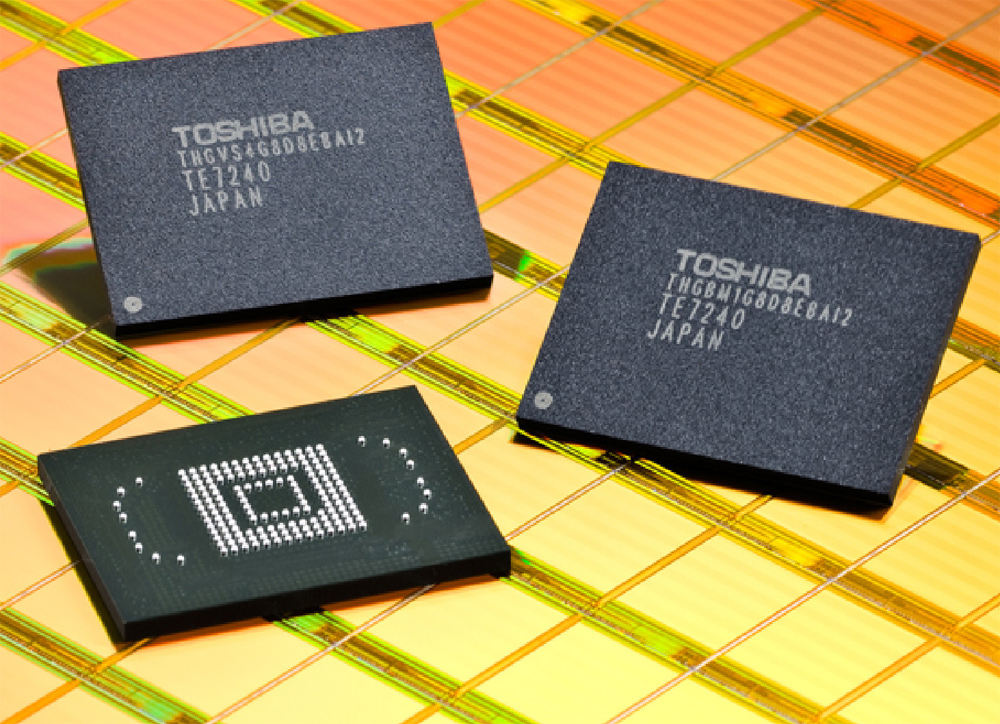 Samsung Electronics has been mass producing 3D V-NAND memory since 2013. Usage of 3D V-NAND allows Samsung to offer very affordable solid-state drives for entry-level market segments. Since SanDisk and Toshiba will not start mass production of their 3D V-NAND memory for several quarters, it is likely that they will not be competitive against affordable SSDs from Samsung Electronics.
Toshiba and SanDisk are about to roll-out MLC and TLC NAND flash memory produced using planar 15nm fabrication process. While the new manufacturing technology will allow to drop the price of NAND, it is likely that Samsung's 3D V-NAND memory will still remain even cheaper in terms of per-bit cost.
According to information from market analysts, Toshiba's/SanDisk's 3D V-NAND memory will feature only up to 16 layers.
Discuss on our Facebook page, HERE.
KitGuru Says: It remains to be seen whether the lack of 3D V-NAND memory in the lineup will cause market share drops for SanDisk and Toshiba.