The Crucial P5 is the company's latest addition to its P-series M.2 NVMe SSDs. The P5 SSDs combine 3D NAND and 'cutting-edge controller technology' to attain read and write speeds of up to 3400MB/s and 3000 MB/s, respectively.
The read and write speeds of up to 3400 respectively 3000 MB/s are described by the company as "pushing the limits of PCIe Gen 3 NVMe". The Crucial P5 SSDs are also "capable of enhancing data security" and "full-drive encryption" for those who want to keep their data safe. The SSDs use the standard M.2-2280 form-factor and can operate in temperatures ranging from 0 °C to 70 °C.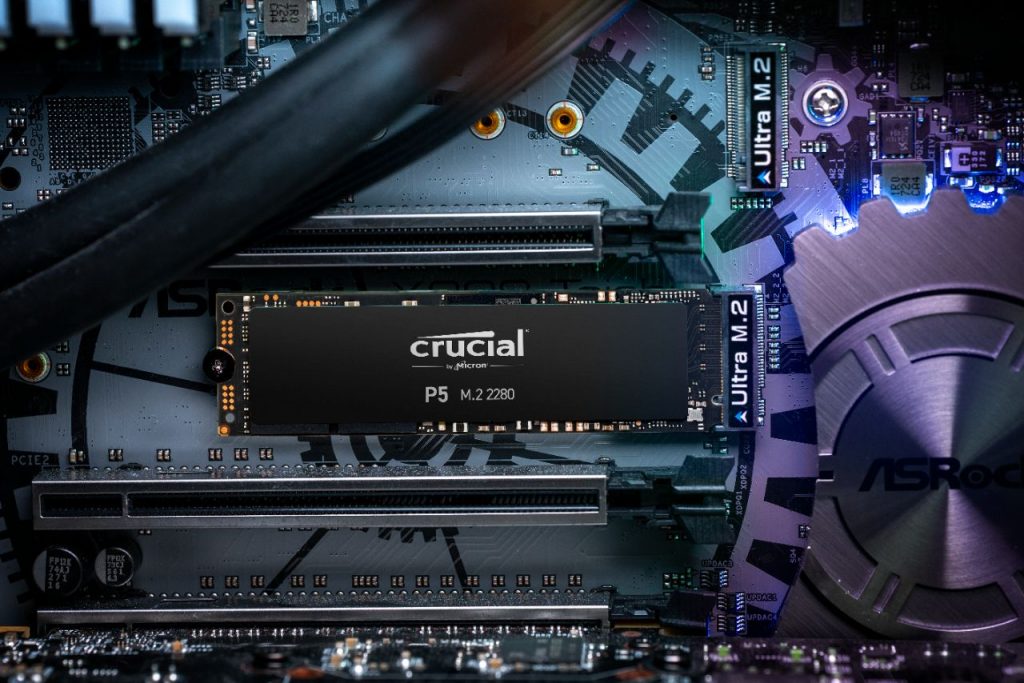 Image credit: Crucial
Crucial says that it's "backed by Micron's expert quality and engineering innovation" while also referring to Micron's 40 years on the market as a source of confidence. Additionally, Crucial is offering a 5-year warranty for the Crucial P5 SSD. According to the product flyer the P5 SSDs have a life expectancy of 1.8 million hours.
Crucial P5 will be available soon with a storage capacity ranging from 250 GB all the way up to 2 TB, with the pricing yet to be announced.
KitGuru says: Do you own any Crucial products? If so, are you happy with the quality? What are your thoughts on the upcoming Crucial P5 SSDs?