When coming to overclocking, we left the timings and voltage at stock levels – our aim is to see how much (if any) frequency we can eke out of the memory without loosening the timings or increasing voltage.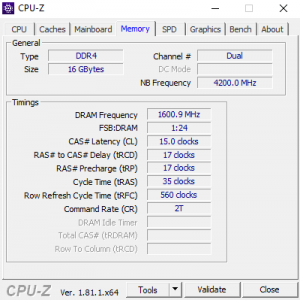 Unfortunately, I could not get the system stable with anything higher than 2400MHz when testing the 2400MHz kit. However, I was able to add 200MHz to the 3000MHz kit without touching timings or voltage, and that was perfectly stable. Anything further, however, led to a failed run of AIDA64's stability test.

AIDA64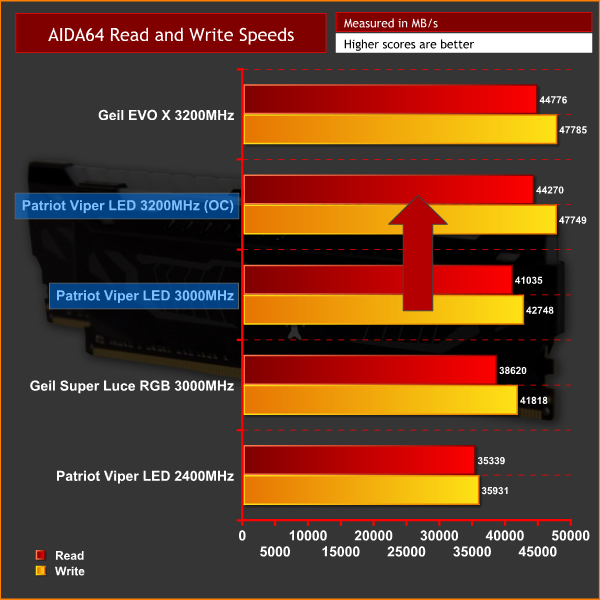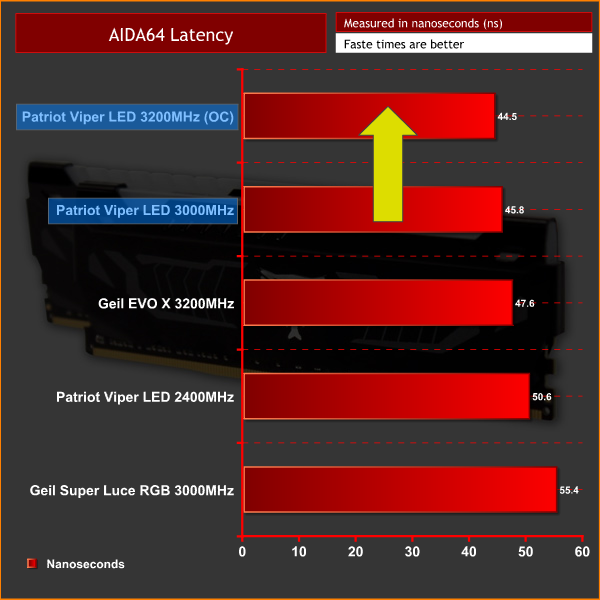 AIDA64 testing shows small but definite improvements in both read/write speeds and latency with the +200MHz memory speed.
Cinebench R15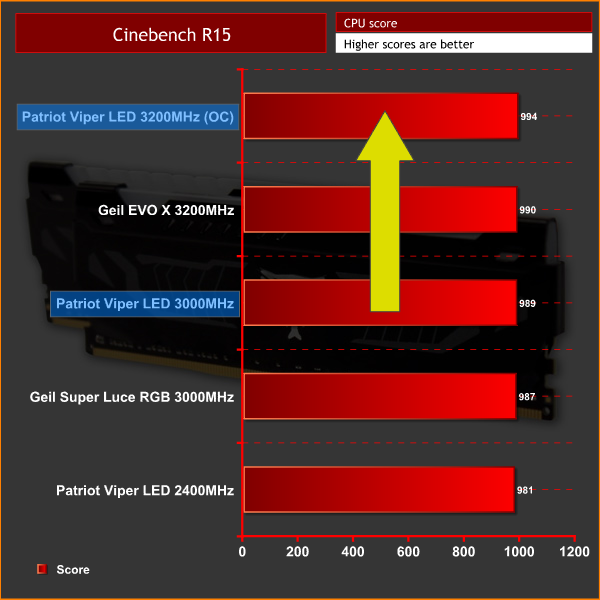 Another 5 points gained in Cinebench, with our overclock applied, is not to be sniffed at.
Handbrake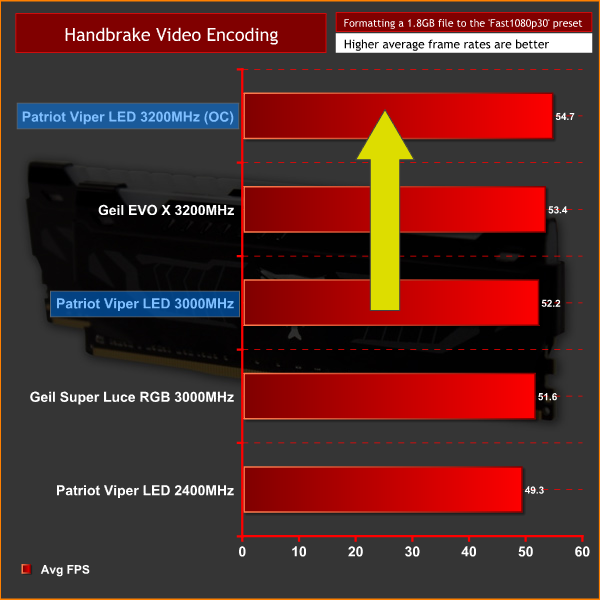 The extra 2.5 FPS in Handbrake takes the Viper LED memory kit to the top of the chart.
Ghost Recon: Wildlands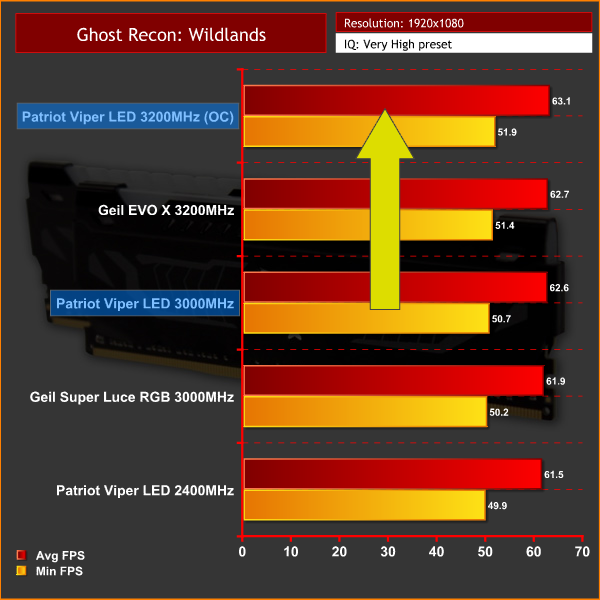 Our last test, Wildlands shows the benefit of that +200MHz overclock to equates to 0.5 FPS on average, though the minimum frame rate did come up by 1.2 FPS.