It looks like Nvidia is keeping us on our toes. Just when we thought the company was done with new GPU launches for the year, Nvidia turned around and launched the TITAN V, the first Volta-based Titan graphics card. It's got 21.1 billion transistors and delivers 110 teraflops of computational power, making it nine times faster than the Titan Xp.
While for the past few years Nvidia has leaned towards marketing the Titan as a gaming card, this is not the case this time around. For starters, the TITAN V is a $3000 GPU but the most telling part is the fact that it was announced at the annual NIPS conference, with the promise of turning your PC into an AI Supercomputer.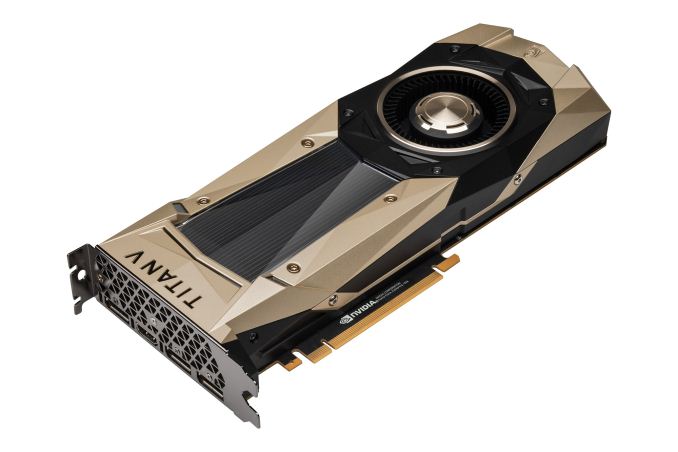 Speaking about Nvidia's goals with the Volta architecture, CEO Jensen Huang said: "Our vision for Volta was to push the outer limits of high performance computing and AI. We broke new ground with its new processor architecture, instructions, numerical formats, memory architecture and processor links. With TITAN V, we are putting Volta into the hands of researchers and scientists all over the world. I can't wait to see their breakthrough discoveries."
With the Volta architecture, Nvidia has redesigned the streaming multiprocessor, making it twice as energy efficient compared to Pascal. This enables huge boost to performance per watt. Volta also packs Tensor Cores, which are key to pushing the 110 teraflop computational power found on the TITAN V.
Finally, the TITAN V also backs 12GB of HBM2 memory for advanced memory bandwidth utilization. The announcement of the TITAN V comes just days after Nvidia revealed that it would be releasing AI software for TITAN users to tinker with at home.
KitGuru Says: This announcement came out of nowhere, with zero leaks beforehand. However, the TITAN is clearly a workstation card this time around, with the main focus being on pushing forward AI development and machine learning.