We often hear of brands such as G.SKILL and Corsair breaking memory frequency and latency records. However, Micron, the company behind the Ballistix brand, has claimed to have set a new overclocking record for DDR4.
According to Micron Insight, the company's Ballistix high-performance gaming memory has set a new overclocking world record for DDR4 memory frequency. A fastest ever DDR4 frequency of 6024MT/s was achieved with a performance-tuned Micron die, in the new Ballistix Elite 4000 series DDR4 RAM.
The new DDR4 overclocking record was set by the Asus motherboard R&D team, using a liquid nitrogen (LN2) cooling setup in a system comprising of an Asus X570 ROG Crosshair VIII Impact motherboard, an AMD Ryzen 5 3600X processor and 8 GB of Ballistix Elite 4000 memory. The record frequency is posted on HWBOT and has been validated in CPU-Z, with a screenshot available to view.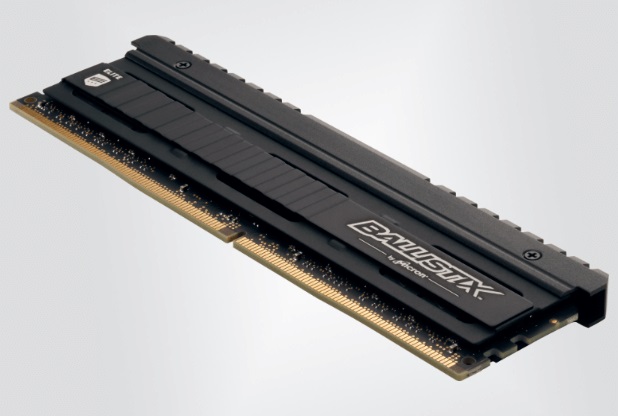 "We're thrilled to have partnered with Ballistix to achieve this new world record," said Albert Chang, general manager of the motherboard BU for ASUS. "Both overclocking teams worked tirelessly to finetune BIOS settings on our newly-released ROG CROSSHAIR VIII IMPACT board to unleash the capabilities of the Micron die. Setting the new world record of 6024MT/s with Ballistix Elite 4000 memory on our new ROG AMD X570 motherboard is a powerful demonstration of the engineering excellence ASUS ROG and Micron bring to the gaming ecosystem."
This is not a first from Micron and Ballistix memory, the company has set three overclocking records in the past five months. "Which is a testament to our world-class Micron engineering and expertise," said Teresa Kelley, vice president and general manager of Micron Consumer Products Group. Micron says it is committed to providing high-performance memory to gamers and enthusiasts, this latest record-breaking achievement is evidence of that.
KitGuru says: It is great to see such fierce competition from memory manufactures, the appetite from companies to set new record speeds on a regular basis means the technology is improving all the time. Which is great for consumers like us.