Corsair has announced a new DDR4 memory kit from its low-profile Vengeance LPX range. The new modules are set to break the 5000Mhz barrier for consumer desktop memory solutions. However, that performance comes with a rather large price tag.
Vengeance LPX is a familiar name in the memory market, offering a low-profile high-performance memory option for PC gamers and enthusiast system builders. Corsair is proud to announce its new Vengeance LPX kit breaks the 5000Mhz barrier and will reach its full potential in select MSI X570 motherboards running 3rd generation Ryzen desktop processors.
The record-setting memory modules are Micron based and available in 16GB (2x8GB) kits. The new SKU will be capable of reaching DDR4-5000 specification, with timings of 18-26-26-46 at 1.5v and will be available to purchase immediately from the Corsair webstore.
"Pushing the limits of performance DRAM is a constant focus for us," said Reimar Goetze, Senior Manager of Memory Products at CORSAIR. "With the help of key partners such as MSI and AMD, we are thrilled to stay at the forefront of the industry with another record-setting launch."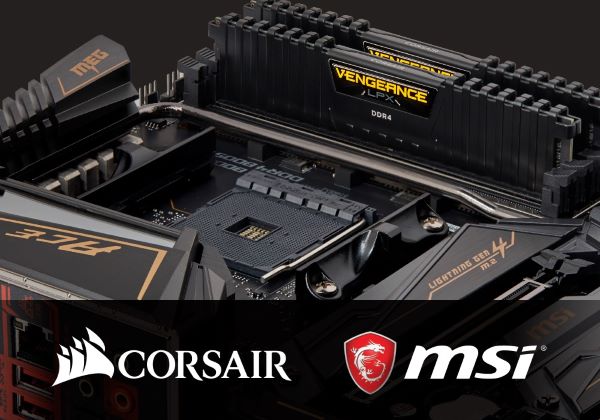 The new Vengeance LPX modules have been designed and tested to reach their maximum frequency of 5000Mhz on the Ryzen 3000 platform in MSI MEG X570 Godlike, MSI MEG X570 ACE, MSI MEG X570 Unify and Prestige X570 Creation motherboards, using their automated overclocking features.
"This impressive feat is only made possible with the highest quality components, such as our latest X570 motherboards and VENGEANCE LPX memory," said Ted Hung of MSI, Computing and Display Business Unit General Manager. "We are always driven to break the barriers of what is possible, and CORSAIR has proven to be a great partner in helping us achieve that."
Corsair Vengeance LPX memory is backed by a limited lifetime warranty. Consumers will be able to purchase the new Corsair Vengeance LPX DDR4-5000 Kit from the Corsair webstore for $1224.99 and the CORSAIR worldwide network of authorized retailers and distributors.
KitGuru says: Corsair pushing the limits of DDR4 to 5000Mhz is very impressive. However, will many consumers have over £1000 in their budget for 16Gb of memory in desktop X570 systems?