Long gone are the days of sub-Ghz memory frequencies with earlier versions of DDR memory, but G.Skill has taken it to the next level by breaking through the 4GHz barrier with its new Trident Z kit. Offering a frequency of 4,266MHz, the new kit packs Samsung memory chips into 8GB and 16GB modules.
All of that high-powered volatile storage is hidden beneath the brushed aluminium memory sinks of the Trident Z kits. Available in silver and black, with various colour tags depending on which version you go for, the styling on these modules isn't going to make your system an award winner, but performance wise, they bring the pain.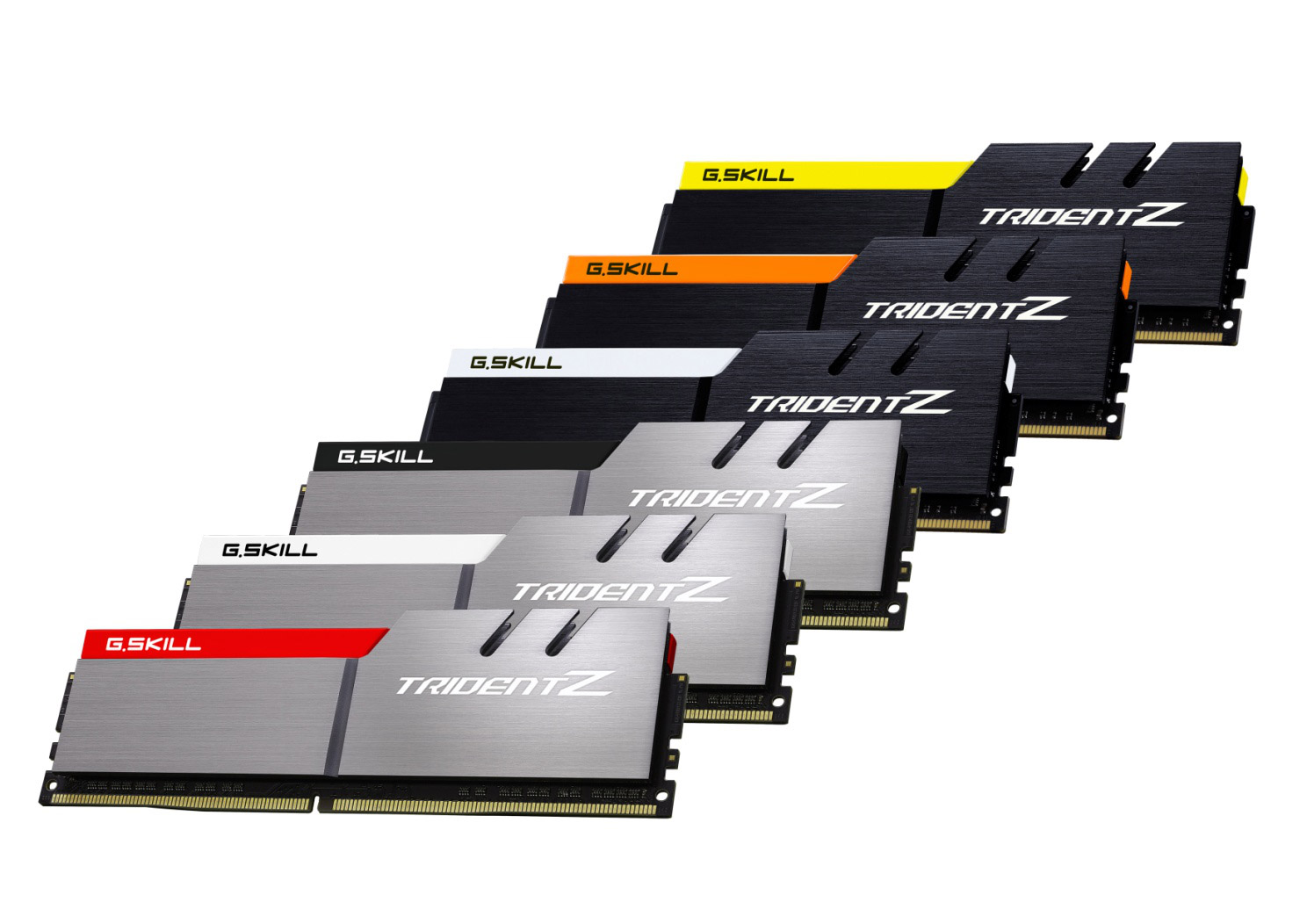 The top of the line kit offers that monstrous 4,266MHz frequency, with timings of 19-23-23-43. They are however only available in a 16GB (2 x 8GB) kit. In comparison, the slower 3,466MHz kit can be purchased up to a 64GB configuration, with 14-14-14-34 timings.
The slowest of the bunch is the 3,200MHz kit, available in sizes from 8GB right up to 64GB and comes with the tightest timings of the bunch, at 13-13-13-33. All of them are rated to operate at 1.35v, though no doubt can take a little more if you're feeling brave.
Don't go diving for your wallet just yet though, as none of these modules are available just yet. G.Skill has it that they will be showing up at some point in June.
Discuss on our Facebook page, HERE.
KitGuru Says: Memory isn't the biggest of upgrade considerations when you're looking to improve your PC's performance for gaming, but high speed memory can make overclocking that bit easier. Any of you like the look of these new kits?