G.Skill has increased the speed of its top-end memory kits to offer 4GHz+ performance right out of the box. The new modules come in 16GB and 32GB kits and can offer high-speed performance with tight timings and even more room for overclocking.
The 16GB kit comes in two, 8GB modules and offers a bandwidth as high as 4,266MHz. More impressively however, G.Skill has kept the timings nice and tight, coming in with CL19-19-19-39. G.Skill isn't messing around either, as though it's not easy to find the kit here in the UK, you can grab it from Newegg for $230 (£187).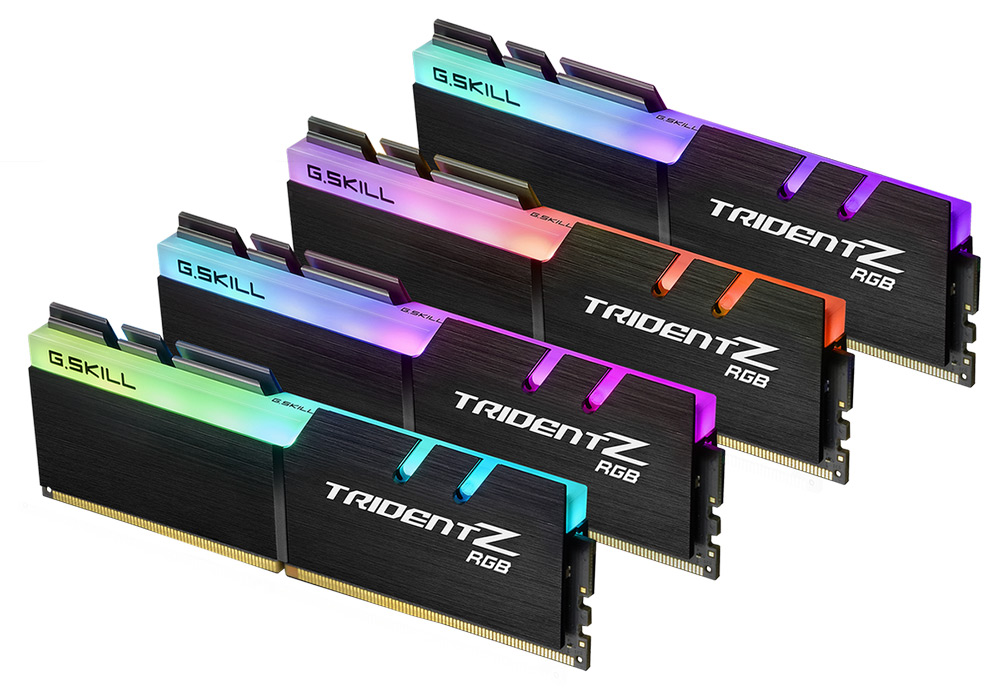 Not leaving the speed to the comparatively small kits though, G.Skill has also introduced a new, high-speed DDR4 kit that comes in a 32GB package. Made up of four, 8GB modules, that kit doesn't hit quite the same performance heights, but at 4,133MHz, it's plenty fast. The timings aren't bad either, coming in at CL19-21-21-41.
As if theses specifications weren't enough for people to buy the new memory kits, G.Skill gave out a bunch of them to overclockers over the past few weeks, so that when the Kaby Lake platform officially launched, it could be there ready with records. A number of the top scores for a variety of benchmarks have now been completed with G.Skill'z new TridentZ memory kits, which is quite an achievement.
Discuss on our Facebook page, HERE.
KitGuru Says: Memory advances always flash me back to my earliest days trying to eek out extra performance from my first DDR sticks. OCZ Voltage Extreme, I had them down to a cas1 at one point. Not that that made any real difference, but I felt like an OC god doing it.