With the prices of DDR5 coming down, demand for motherboards supporting DDR4 memory is dropping. As such, it's expected that manufacturers will stop producing as many DDR4-supporting motherboards. According to reports, MSI looks to be the first manufacturer that has started to do this.
The report comes from Board Channels (via ExpReview), which claims MSI will discontinue four 700 series motherboards. Of these four, three are Z790 models: MPG Z790 Edge WIFI DDR4, Pro Z790-A WIFI DDR4, and Pro Z790-P DDR4. The other one is the MAG B760M Mortar DDR4.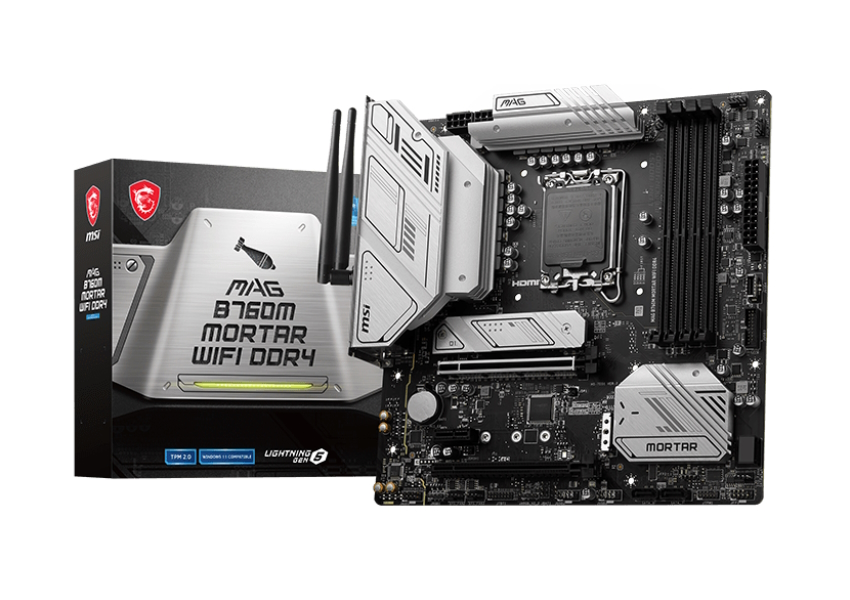 Note that these are just four DDR4 motherboards from MSI's lineup. The company will still manufacture 700 series motherboards supporting DDR4 memory. If we remove the ones on the list, MSI should still produce plenty of options, including the Z790-P and Pro non-WIFI models, the MAG Z790 Tomahawk DDR4, and various entry-level B760 motherboards.
Based on the report, MSI decided to discontinue these motherboards because the manufacturer wants to focus on a DDR5 motherboard-based strategy. As for why the company would choose to do this, it's likely related to the fact customers are starting to opt for DDR5 over DDR4 memory. Contrary to their price at launch, DDR5 memory is now considerably more accessible, as you can now get 32GB of DDR5 memory for less than £100.
Discuss on our Facebook page, HERE.
KitGuru says: The number of DDR4 motherboards available will naturally decrease over time as more of the market shifts over to DDR5. If you were building a new PC today, would you choose DDR4 over DDR5?