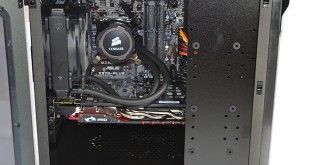 Longevity and reliability are particularly important purchasing decisions for a component such as a motherboard. Quite simply, your system's motherboard failing can be considered not too far off a personal disaster. Gigabyte aims to put those reliability concerns at ease with the 168 hour, server-level validation process used on its Black Edition motherboards.
The philosophy of Gigabyte's Ultra Durable Black Edition series is to offer proven reliability and durability. Gigabyte backs up those quality claims with a certificate of validation from the 168 hour stress test, as well as an enhanced warranty program which covers the motherboard for 5 years.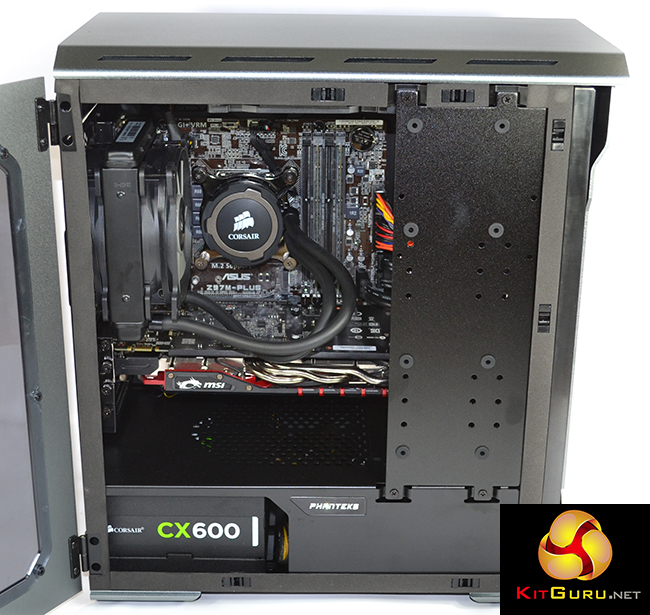 That warranty point may be an important factor to many buyers. After all, launch Z77 motherboards are approaching their third birthday and, in many respects, aren't showing glaring signs of their age when it comes to overall performance. Heck, we could extend that age statistic to a warranty-busting six-and-a-half years if we want to bring the venerable (and still popular) X58 platform into the picture.
One of the other major points for the Black Edition components is Gigabyte's Take One, Get 2 program. This service allows users to purchase a current Black Edition motherboard and then swap it for a new board in the next 3 years. It effectively protects your purchase against falling re-sale prices when new chipset motherboards launch.
So buying the Z97X-UD3H-BK, for example, will allow you to upgrade to the (theorised) 10-series chipset UD3H-BK version for free, or a higher-end SKU (e.g. UD5H-BK) for an upgrade fee. This is similar to EVGA's Step-Up program that has proven successful for the graphics card vendor. Gigabyte explains the program in detail, as well as turnaround times and options, HERE.
[yframe url='https://www.youtube.com/watch?v=Hq7TotBA8XY']
Clearly after-sales support and quality are important points for the Z97X-UD3H-BK, but that doesn't mean it lacks on the hardware front. Two-card SLI and three-way CrossFire support is provided, there are 10Gbps M.2 and SATA-Express connectors, and Realtek's ALC1150 codec is at the heart of the audio system.
Does 168 hour stress testing and validated reliability translate into stable performance and strong overclocking results?
Features:
Extended server level 168 hour durability Test
SATA Express support for 10 Gb/s data transfer
M.2 for SSDs drives with up to 10 Gb/s data transfer
Intel GbE LAN with CFOS internet accelerator software
Realtek ALC1150 115dB SNR HD Audio with built-in rear audio amplifier
2x copper PCB design
Highly efficient MOSFET design
Long lifespan Durable Black Solid caps
APP Center including EasyTune™ and Cloud Station™ utilities
GIGABYTE UEFI DualBIOS™