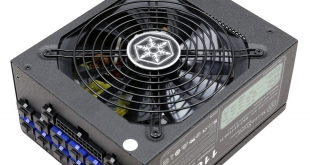 The SilverStone Strider Titanium 1100W has a pretty high power density score with 474W per litre, thanks to its 180mm length. It is also highly efficient since it meets the 80 PLUS Titanium and the Cybenetics ETA-A+ efficiency requirements. With a £270 price tag it definitely isn't a low-end PSU and it faces tough competition in this price range, with rivals including the Seasonic Prime Titanium 1000W, so we will have to see how it fares in this competitive market segment. 
All 80 PLUS Titanium and ETA-A+ certified power supplies have stiff prices, since they use the most efficient platforms that today's technology can provide. The Titanium level sits on top of the 80 PLUS standard's range, while Cybenetics has an even higher certification, the ETA-A++, which for the moment is out of reach for every desktop PSU. Only once the minor rails are abandoned and the +12V rail remains alone, then there will be a strong possibility for over 94% overall efficiency, as the ETA-A++ certification requires.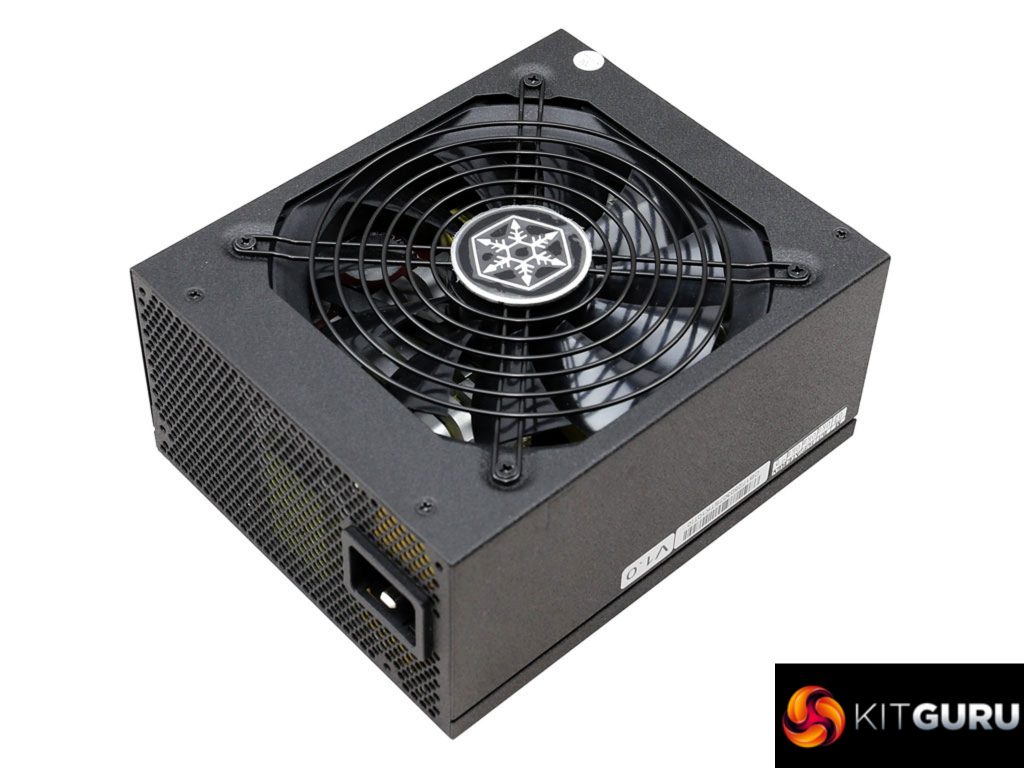 The ST-1100 TI belongs to the Strider Titanium line which currently is SilverStone's flag holder. There are three members in this line with their capacities ranging from 1100W to 1500W, and all share the same compact dimensions with 180mm length, which is quite small for such powerful units. Features like a fully modular cable design and a semi-passive operation are a must in this high-end category and the only thing that is missing is a power switch, which is still an essential part to any power supply, according to our expert opinion.
Read our How We Test Power Supplies HERE
Specifications
Manufacturer (OEM)

Enhance Electronics

Max. DC Output

1100W


Efficiency

80 PLUS Titanium, ETA-A+ (91-94%)


Noise

LAMBDA-S (40-45 dB[A])


Modular

✓ (Fully)

Intel C6/C7 Power State Support

✓

Operating Temperature (Continuous Full Load)

0 – 50°C

Over Voltage Protection

✓

Under Voltage Protection

✓

Over Power Protection

✓

Over Current (+12V) Protection

✓

Over Temperature Protection

✓

Short Circuit Protection

✓

Surge Protection

✓

Inrush Current Protection

✓

Fan Failure Protection

✗

No Load Operation

✓

Cooling

140mm Double Ball-Bearing Fan
(D14BH-12)


Semi-Passive Operation

✓ (non selectable)

Dimensions (W x H x D)


152 x 87 x 182mm


Weight

2.44 kg (5.38 lb)


Form Factor

ATX12V v2.4, EPS 2.92

Warranty

5 Years

The ST1100-TI promises for 24/7 continuous power output with 50°C operating temperature, something that not many units can do, under real life conditions at least. A 50°C ambient applies huge stress especially to sensitive parts like electrolytic capacitors and on top of that, you need a highly efficient platform in order to be able to keep the temperature at the PSU's internals under control.
Power Specifications
Rail
3.3V
5V
12V
5VSB
-12V
Max. Power
Amps
25
22
92
3
0.3
Watts
120
1100
15
3.6
Total Max. Power (W)
1100
The minor rails have enough power to meet today's needs, while the +12V rail can deliver up to 92 Amps of current. Finally, the 5VSB rail has 15W capacity. We would like to see 20W at least in a 1100W PSU but those are just the paper specs. Under real life conditions this unit's 5VSB rail can deliver much more than 3 Amps.
Cables & Connectors
| | | | | |
| --- | --- | --- | --- | --- |
| Modular Cables | | | | |
| Description | Cable Count | Connector Count (Total) | Gauge | In Cable Capacitors |
| ATX connector 20+4 pin (550mm) | 1 | 1 | 16-22AWG | No |
| 4+4 pin EPS12V (750mm) | 1 | 1 | 16AWG | No |
| 4+4 pin EPS12V (550mm) | 1 | 1 | 16AWG | No |
| 6+2 pin PCIe (550mm) | 8 | 8 | 16AWG | No |
| SATA (600mm+140mm+140mm140mm) | 4 | 16 | 18AWG | No |
| 4-pin Molex (600mm+150mm+150mm) | 2 | 6 | 18AWG | No |
| FDD Adapter (120mm) | 1 | 1 | 22AWG | No |
| AC Power Cord (1400mm) – C19 coupler | 1 | 1 | 16AWG | – |
As expected, there are two EPS connectors with one of them being much shorter than the other. Normally both EPS connectors should have about the same length, especially since this unit is likely to be paired with a big chassis.
The number of PCIe connectors is adequate and it is a great advantage that all of them are installed on dedicated cables. This way, energy losses are kept low since there are no excess voltage drops. To further restrict voltage drops, SilverStone also used thicker 16AWG gauges on the cables that will have to handle high loads.
With 16x SATA connectors you can easily power a storage server while the number of 4-pin Molex is satisfactory, as well. For those of you that still need a berg connector, which is rarely used nowadays, there is also a 4-pin Molex to FDD adapter included in the product's bundle. Finally, the distance between the peripheral cables is ideal at 140-150mm.
Be sure to check out our sponsors store EKWB here