Have you ever wondered about the process some of your hardware goes through on its long and winding trip to your doorstep? If you have, then be quiet! has an interesting blog entry just for you, as it catalogues how the company's power supplies are made and processed on the east coast of China, only to be sailed half way around the world on giant container ships, before reaching Europe and their home inside consumer machines.
Of course no PSU leaves the factory before passing quality assurance, but once that is completed, they are packed up in 40-feet containers on a giant cargo ship which heads out of Hong Kong and travels all the way to Hamburg, Germany.
While press and review models are flown in to get them in the hands of sites like ours before they hit the shelves, it takes between four and six weeks for the main shipment to arrive, but when it does, it's all hands on deck. Every single PSU box is checked to make sure there has been no damage in transit. Serial numbers are also logged so a PSU can be tracked from the factory to a customer's door, giving a complete history of its travels.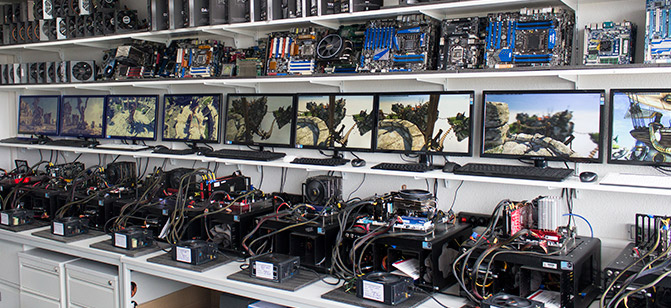 As a final quality assurance test, several units are randomly chosen from each batch for further testing. To do so, be quiet! uses a Chomra 8000 or Chroma 6000 stress testing machine, which artificially loads the units whilst recording all sorts of interesting data. Those same units are then tested in real-world PCs to make sure they perform just as well there as during the synthetic tests.
They're even cooked at up to 50 degrees C while in operation, to make sure that they continue to operate perfectly. Noise levels are also checked to make sure that the units are safe for use.
When all of that is cleared, then they're sold and shipped to end users. That's quite a trip.
Discuss on our Facebook page, HERE.
KitGuru Says: What's extra impressive is these tests continue after the first batch has been sent out, with every subsequent container shipment of PSUs that comes in, so you can be confident in the quality of  the product when you eventually buy one.