As much as it might not be the sexiest component in your system, the power supply is perhaps the most vital component of them all. If it's cheap and goes bad, you could destroy your motherboard and processor and then you're back to square one. That's why be quiet! has teamed up with us to offer a brand new Pure Power 9 CM unit to those that know the most about be quiet!'s hardware.
Reliability and dependability are two keystones of the Pure Power 9 series' design. It offers two strong 12V rails, 80PLUS silver efficiency all in a near-silent package thanks to the use of an audibly optimised 120mm fan cooling all of the internal components.
It's one of those units that you stand the chance of winning. There's four of them up for grabs too!
Prizes:
4x Pure Power 9 CM PSUs (wattage of choice: available in 400, 500, 600 and 700W).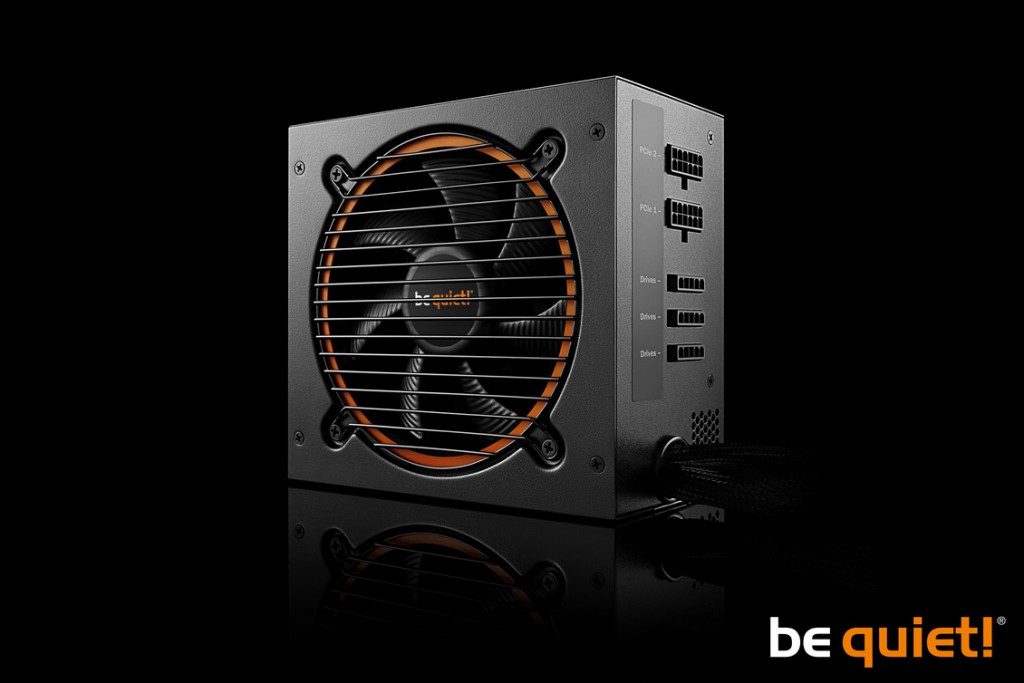 To be in with a chance of winning, all you have to do is answer one, simple question:
The Pure Power 9 has a 80PLUS Silver certification, but what percentage efficiency does that equate to?
a: 89 percent.
b: 90 percent.
c: 91 percent.
If you need a hint, you might find some more information on the Pure Power product page.
Once you know the answer, email us at [email protected] with the subject line 'be quiet! Pure Power 9 CM competition'. Give us the answer (either a,b or c) along with a link to your Facebook page to confirm you are a real person and not an automated competition entering 'bot'.
Due to logistics limitations be quiet! are only able to ship these prizes to addresses in Europe. This competition is open from the 12th of April 2016 and it closes at 00.00 GMT 28th April 2016. Winners will be announced by the 30th April 2016. Multiple entries from the same Facebook page URL will be disqualified so please do only enter once. Your email address will be used for future mailing lists, though you can unsubscribe at any time. We do not give your email address to any third parties, we value your privacy. Please do not email any other KitGuru addresses or send private messages via Facebook in regards to this competition- that is not a valid means of entering.
Comments are closed. This is an email entry only competition.