EVGA's Supernova range of power supplies have often impressed, offering high-quality components and competitive efficiency levels. This week, EVGA has launched its new range, the Supernova G3, which aims to offer the same level of performance in a smaller size, with these new PSUs measuring in at 150mm long for an easier fit in smaller, cramped cases.
The Supernova G3 brings back the best features from the award-winning G2 lineup and adds on improvements including the smaller size, a new Hydraulic Dynamic Bearing fan and an increased lifespan overall.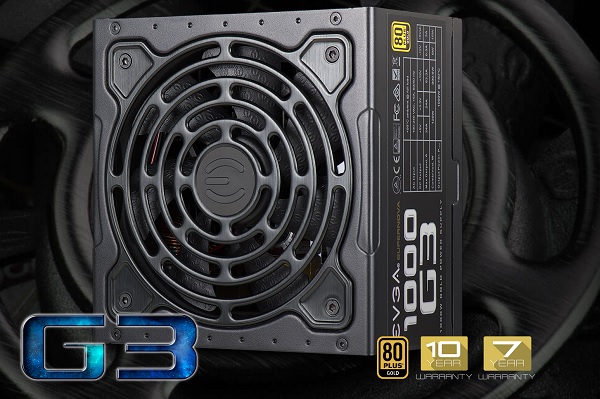 With the new 150mm length, EVGA aims for the Supernova G3 to be one of the smallest power supplies on the market today. The new fan pairs up with EVGA's ECO mode, which allows for fanless operation at low to medium loads. The final talking point is efficiency, with the new G3 series offering up to 91 percent efficiency with lower ripple.
There are five models coming in this range to choose from, each with a seven to ten-year warranty depending on which one you pick up. Prices start at $100 for the Supernova G3 550W, $110 for 650W, $130 for $750W, $150 for 850W and $170 for 1000W.
KitGuru Says: You can never underestimate the value of a good power supply. It really is one of the most important components for any custom build. I've mostly been a Seasonic guy myself, but I've heard some good things about EVGA's range. How many of you have used an EVGA power supply? Did you have a good experience?