At Computex a couple of months ago, we had the opportunity to catch up with FSP and see what they've got coming up for the rest of 2019. In June, we saw the first batch of new power supplies release and now to wrap up August, FSP is launching the FlexGURU series.
The FlexGURU is an interesting little PSU coming in 250W and 300W versions. These are small form factor PSUs intended for use with low power systems, like a HTPC, an Industrial PC or a NAS system. The PSU stands out due to how slim it is, measuring in at just 150 x 40.5 x 81.5mm.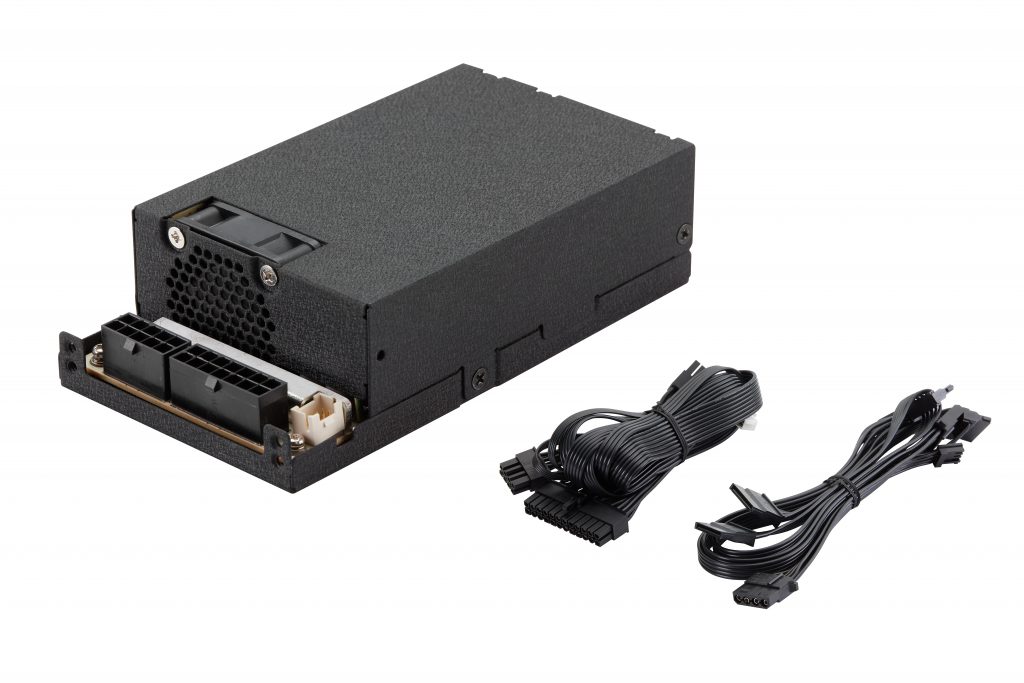 Both versions are fully modular and come with slim ribbon cables to keep clutter to a minimum and avoid obstructing airflow in small systems. A universal bracket is also included to make installation quick and easy with almost any chassis.
Here is the spec sheet:
Compliant with the latest Flex ATX V1.22 specification
300W: Efficiency – Efficient ≧ 90% at typical load
250W: Efficiency Efficient ≧ 85% at typical load
UL/EN/IEC 62368-1 and 60950 international safety standards compliant
Intelligent fan speed control
Quiet and long-lasting 40mm ball bearing fan
Flat ribbon cable format
Powerful single +12V rail design
Japanese electrolytic capacitors
Ready for newest Intel CPUs – Compatible with the latest Intel CPUs
Full protection: OCP, OVP, SCP, OPP, and OTP
At Computex, we were told that a more powerful 500W version of the FlexGURU would also be made available in the future, which would include a PCIe connection for discrete graphics. That one isn't ready just yet but we'll be looking forward to hearing more when that time comes.
KitGuru Says: While this is certainly a niche segment, something like this could be useful to any of you looking to build your own NAS, or set up a HTPC for streaming media in the living room.