Last updated on January 24th, 2018 at 05:01 pm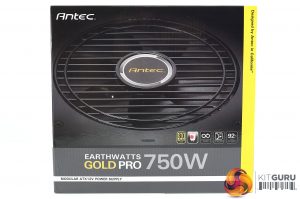 The Antec Earthwatts Gold Pro 750W unit ships in a grey and yellow box with a high resolution image of the fan and grill on the front of the box.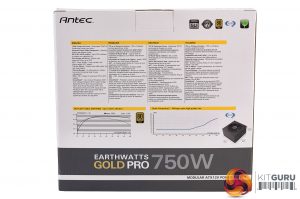 The rear of the box gives a list of key selling points along with an efficiency and fan graph underneath.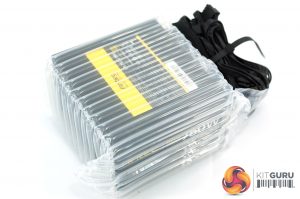 The power supply itself is shipped protected inside a thick airpadded sleeve – shown above.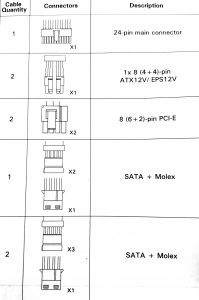 The supply has a total of four 6+2 pin PCIe connectors (2 across dual cables) – enough for a powerful SLi or Crossfire system. All the cables are flat, ribbon style apart from the main ATX cable, which is sleeved.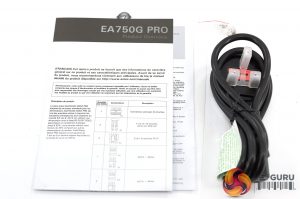 This power supply is semi modular, so some cables are hardwired, while the remainder are modular and plugged into the chassis when needed. Antec also supply a little 'product overview' as they say it saves paper and helps the environment. There is also a regional specific power cable included in the box.