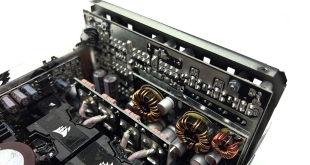 Today we take a look at a new high capacity power supply from Corsair, a brand who have had great success in this sector over the years. This new range of HXi units incorporates only two models – a 1000W unit and a more powerful 1500W version which we test today. Make no mistake, these are flagship models targeting a very niche demographic. Pricing in the UK is £199.99 for the 1000W unit and £333.90 for the 1500W model.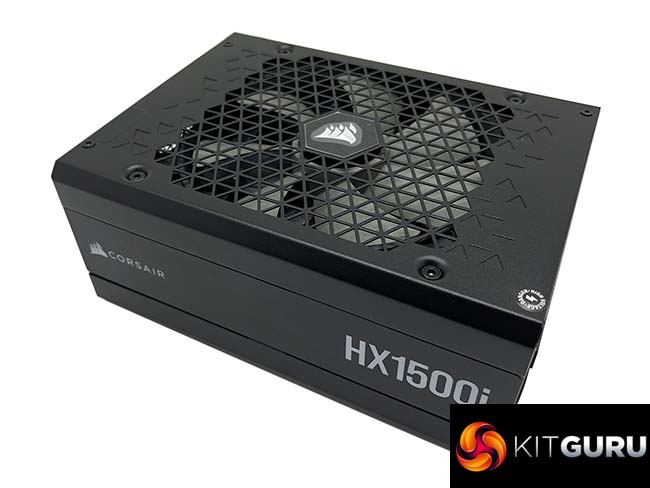 These two new power supplies are 80 Plus Platinum rated and incorporate fluid dynamic bearing fans (FDB). They have three EPS12V connectors and are designed to tackle complex high power draw systems. Corsair has adopted high grade Japanese capacitors throughout the design of these units and offer a 10 year warranty for peace of mind.
With these new flagship models Corsair has integrated iCUE functionality to allow the end user to adjust fan curves, as well as to monitor and adjust power settings. The new HXi range also utilise ZERO RPM mode to stop the fan spinning and to reduce noise when lower loads are in place.
Key Features
Fully Modular Cabling: Connect only the cables your system needs, making clean and tidy builds easy.
Triple EPS12V Connectors: For full compatibility with modern motherboards.
140mm Fluid Dynamic Bearing (FDB) Fan: Delivers extremely quiet and long-lasting fan performance.
Powerful CORSAIR iCUE Software: Create custom fan curves, monitor power settings, and toggle between single to multi-rail overcurrent protection (OCP) on-the-fly.
Zero RPM Fan Mode: At low and medium loads the cooling fan switches off entirely for near-silent operation.
80 PLUS Platinum Certified: Up to 92% efficiency for exceptional low power consumption, less noise, and cooler temperatures.
100% Japanese 105°C Electrolytic Capacitors: Premium internal components ensure unwavering power delivery and long-term reliability.
Modern Standby Compatible: Extremely fast wake-from-sleep times and better low-load efficiency.
Fully Digital Platform: Resonant LLC topology and DC-to-DC conversion provides clean, consistent power and minimizes coil whine and noise for quiet operation.
Ten-Year Warranty: Your guarantee of reliable operation that will last across several system builds.
Be sure to check out our sponsors store EKWB here