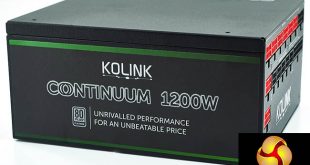 Kolink may be a new name to KitGuru labs – however their products are created by Hungarian 'Caseking Kellytech', a sister company of European Caseking … who unsurprisingly have exclusive distribution rights. As such they are sold in the United Kingdom by Overclockers UK. The primary focus of Kolink is to offer quality products while keeping the price point as low as possible.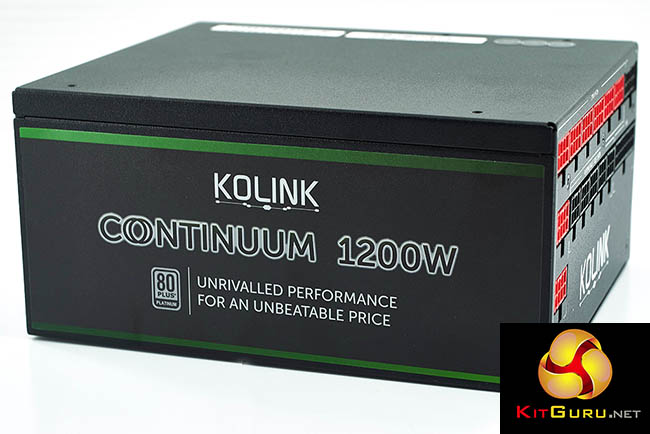 Kolink currently produce power supplies, cases, cables and case accessories with plans to expand into further areas in 2017 – you can see a list of their products over HERE. Today we look at one of their high end, flagship products – a 1200 watt Platinum rated power supply. The Continuum 1200 watt power supply is made by High Power. High Power (Sirtec/Sirfa) are an OEM who are certainly capable of making fantastic power supplies, but based on past experiences many of their designs can also be rather mediocre.

In regards to power supplies, Kolink currently sell wired and modular Bronze units, alongside some SFX supplies. I was told that they will be adding a 1050 watt platinum power supply and a range of Gold rated PSU's to their product portfolio in 2017.
Kolink Continuum 1200w Specification:
Dimensions: 150 x 86 x 180 mm (W x H x D)
Fan: 140 mm (automatic control, semi-passive)
Colour: Black (power supply, fan)
Efficiency: at least 92/90/89 percent 50/20/100 percent utilization. Meets the requirements of 80 Plus Platinum. Efficiency in the European 230-volt power is up to two percentage points higher
Active PFC
Form Factor: ATX12V 2.4 / EPS12V 2.92
Power: 1200 W
Protections OVP / UVP (protection against overvoltage and undervoltage), SCP (Short Circuit) OPP (overload) OCP (overcurrent on the rails +12, +3.3 and +5 volts)