The number of independent flash controller developers decreased in the recent years as large makers of solid-state drives as well as products featuring NAND flash memory acquired designers of controllers to improve their products. As it appears, there is a new kid on the block, Tidal Systems, which is formed by numerous ex-employees from SandForce, Link A Media Devices (LAMD) and Skyera.
Tidal Systems is headed by Mike Lee, who is a co-founder and chief executive officer. Mr. Lee used to by the director of SSD system-on-chip development at LAMD, which belongs to SK Hynix. TweakTown reports that in addition to Mr. Lee, a number of former SandForce, LSI and Skyera employees are now with Tidal Systems.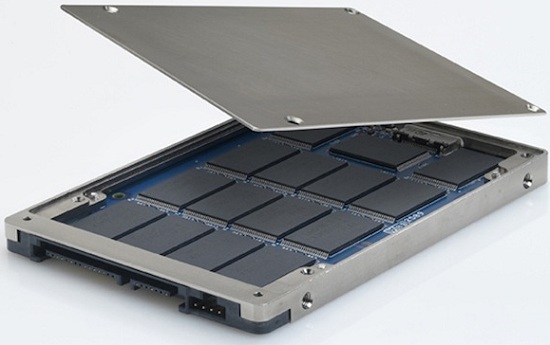 An SSD from Seagate. Image for illustrative purposes only
Tidal Systems appears to have big plans. The company intends to develop different NAND flash controllers for various market segments, including cloud computing, big data center, smartphone, tablet PC and all ultra-portable computing appliances. The company has secured funding from venture capital firm Kleiner Perkins Caufield Byers (KPCB).
According to the description of Tidal Systems at KPCB, the company has "revolutionary" data compression and error correction algorithms to create powerful SSD controllers and related firmware/software solutions. The error correction technology from Tidal is based on low-density parity-check (LDPC) code. LDPC is also used by Marvell, SandForce (Seagate) and some other designers of SSD controllers.
It is unknown when Tidal Systems plans to release its first products.
Discuss on our Facebook page, HERE.
KitGuru Says: It will be interesting to see whether Tidal Systems is working on something truly revolutionary, or it will be another independent developer of SSD controllers.