Google plans to build a special online store that will sell components for modular smartphones that belong to the Project Ara initiative. The intention means that Google will certify modules for smartphones and ensure their quality, which is a rather hard task. Besides, small-volume manufacturing of custom modules will mean that they will be very expensive.
"Anybody can create a module per the specifications of the developer's kit and put it in the Ara module marketplace, which is analogous to the Google Play Store, and sell directly to consumers," said Paul Eremenko, head of Project Ara at Google's ATAP (advanced technology and projects) division, during a question and answer session at Purdue University, reports PCWorld.
The Project Ara modular smartphones will enable end-users to configure and upgrade their handsets themselves by swapping modules. For example, users will be able to separately swap out displays, cameras, antennas and even application processors. The majority of components will be hot-swappable.
"Buyers will be able to see the most popular modules based on reviews and user ratings, much like with apps in the Google Play store," said Mr. Eremenko.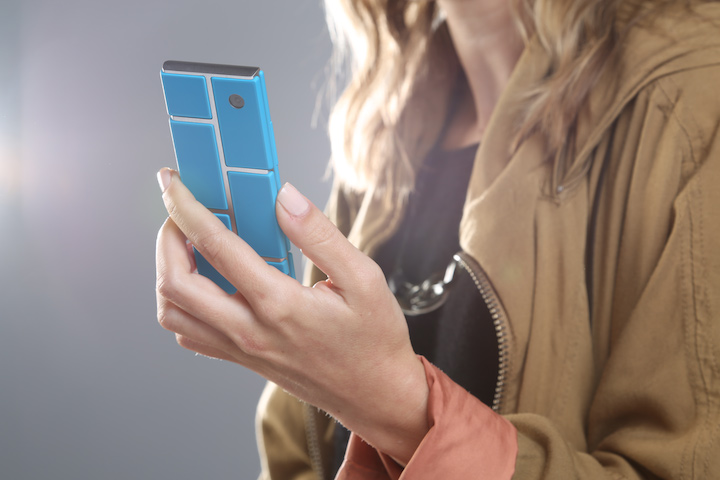 Although the head of project Ara claims that everyone can create a module for the Ara platform using Google's module developers kit (MDK), which contains reference designs, specifications and guidelines, it should be noted that manufacturing of such modules is going to be a problem.
Smartphones and their components are produced in high-volumes in southeast Asia in a bid to cut-down costs. Custom modules from independent hardware developers cannot be produced at such facilities. Consequently, hardware designers will have to use production facilities specifically designed for small-volume manufacturing.
For example, Foxconn Electronics, the world's largest contract maker of electronics, has a special facility built for making small quantities of prototypes in Santa Clara, California. Google Glass devices are currently made there. Flextronics, another major contract maker of electronics, also has a similar factory in Milpitas, California. The facility is equipped with advanced 3D plastic printing, surface mount technology (SMT) lines, X-ray and test equipment. Other capabilities of the factory include 3D metal printing, CNC machining, anodizing, advanced automation, microelectronics packaging and other. Although it is possible to produce sophisticated modules in small volumes at world-class production facilities, each module will cost rather incredible amount of money.
While Google ATAP is partnering with companies like Flextronics and Quanta so developers can inexpensively turn designs into actual hardware, actual costs of modules remain to be seen.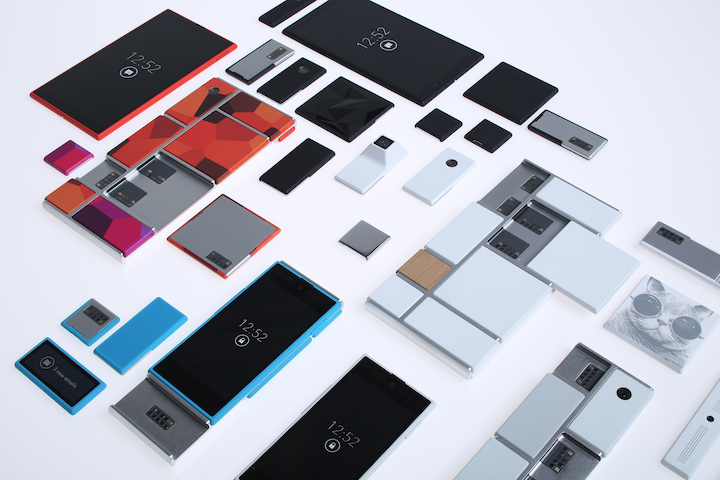 Google seems to understand all the issues of small-volume manufacturing for hardware developers. The company is currently encouraging designers to create unique modules that do not copy what is available already, but provide capabilities never seen before. For example, sophisticated health sensors can lead to creation of fully-fledged portable medical diagnostic devices. Moreover, with abundant amount of information about the user, Google will be able to tailor his or her experience dynamically.
"That includes galvanic skin response, sweat levels, your pupil dilation, gaze direction, and a variety of things that we can pick up non-invasively about you as you're interacting with the e-commerce system. If you're stressed or impatient or bored with the experience, we could present a differently curated experience," said Mr. Eremenko.
Before the project Ara becomes reality and actual modules hit the market, Google will need to do a lot. The first fully-functional prototype of an Ara smartphone is expected to be demonstrated in December. It usually takes a lot more than one prototype before a device becomes a commercial product.
"There's a lot more that we need to do in terms of retiring technical risks on the project. We have probably two more …prototypes to make. During the market pilot we have a lot to learn about how people interact with this device," said Mr. Eremenko.
Discuss on our Facebook page, HERE.
KitGuru Says: While the project Ara looks good on the pictures, it is such a complex project that its viability in general is really doubtful.