Marvell, a leading designer of controllers for solid-state drives, on Wednesday introduced its latest Marvell 88SS1074 SATA SSD chip that is expected to power affordable SSDs next year. The controller supports virtually all types of NAND flash memory, including the latest-generation triple-level cell (TLC) NAND flash made using 15nm fabrication process, along with advanced error-correction technologies.
In the recent years NAND flash memory got substantially cheaper, which affected prices of solid-state drives and made them much more affordable than they used to be some six or seven years ago. One of the ways to reduce the cost of NAND flash memory is to decrease the size of each memory cell, something which is made using transitions to thinner manufacturing technologies (i.e., from 25nm to 20nm). Another way to cut-down the cost of NAND flash is to increase the amount of bits that are stored by each cell (i.e., single-level cell [SLC] can store one bit per cell, multi-level cell [MLC] can store two bits per cell, triple-level cell [TLC] can store three bits per cell).
Unfortunately, as fabrication processes shrink and the amount of bits per cell increases, reliability of such NAND flash drops because the maximum number of program-erase (P/E) cycles decreases. For example, if SLC memory chips produced several years ago were guaranteed to withstand around 100 thousand P/E cycles before the wear begins to weaken the integrity of the storage, then modern MLC NAND flash can endure 3000 – 10000 P/E cycles, whereas in case of TLC the number of P/E cycles a cell can sustain may be just about 1000. As a consequence, in order to create a reliable high-performance SSD based on TLC NAND flash memory made using 15nm fabrication process, a special set of technologies (such as a new controller that supports error-correction capabilities, advanced firmware, etc.) is needed.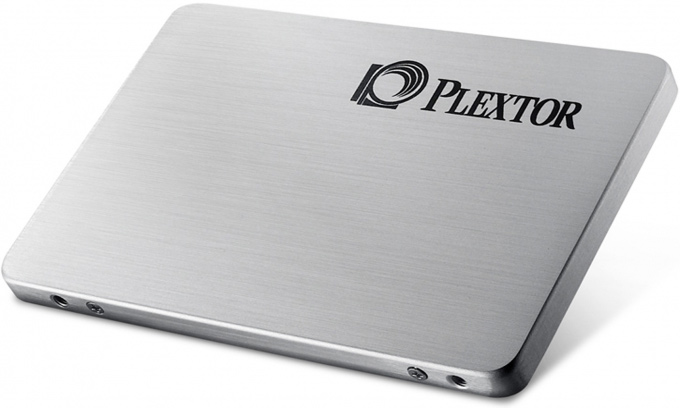 Plextor SSDs are powered by Marvell controllers
The Marvell 88SS1074 SATA SSD controller deploys the company's third generation NANDEdge error-correcting, low-density parity check (LDPC) technology. NANDEdge provides more than three times the error correction capability and is well suited for new TLC/MLC/SLC NAND flash memory made using the latest fabrication processes, the company said. By leveraging Marvell's NANDEdge technology, the 88SS1074 controller delivers high performance while enabling superior NAND endurance and reliability, which are crucial for TLC SSD to exceed storage requirements.
The Marvell 88SS1074 controller supports SLC, MLC, TLC and 3D NAND flash memory produced using various technologies down to 15nm. The IC supports memory chips with ONFI 3/toggle 2 interface at up to 400MT/s rates. To cut-down power consumption of upcoming SSDs, the controller also supports integrated device sleep (DEVSLP) mode. According to Marvell, the 88SS1074 is made using 28nm process technology and consumes less power than existing solutions, making it one of the most power-efficient SSD controllers on the market.
The 88SS1074 is currently sampling to leading customers. According to companies like Micron Technology, TLC NAND-based SSDs should emerge next year.
Discuss on our Facebook page, HERE.
KitGuru Says: The 88SS1074 will power affordable SSDs that will rely on Serial ATA-6Gb/s interface, so do not expect them to significantly outperform existing high-end models. Nonetheless, when it comes to the price, SSDs powered by the new controller from Marvell as well as TLC NAND should be very competitive.