Memoright, a small maker of solid-state drives from Taiwan, on Tuesday unveiled its first SSDs based on triple-level-cell NAND flash memory. The TLC NAND is more cost-efficient than traditional multi-level cell NAND flash used in the vast majority of solid-state drives, but it also requires advanced firmware and a number of other technologies to stay reliable.
TLC NAND (also known as 3-bits-per-cell NAND) flash memory has been used for memory cards, audio players, USB drives and other consumer applications. The commodity MLC (also known as 2-bits per-cell NAND) memory can typically endure 3000 – 10000 erase/write cycles, whereas in case of TLC the number of erase/write cycles it can sustain may be just about 1000. As a result, in a bid to make TLC-based SSD a special firmware design that balances performance, reliability and product life is needed. Samsung's 840-series SSDs are the best-known TLC NAND-based drives.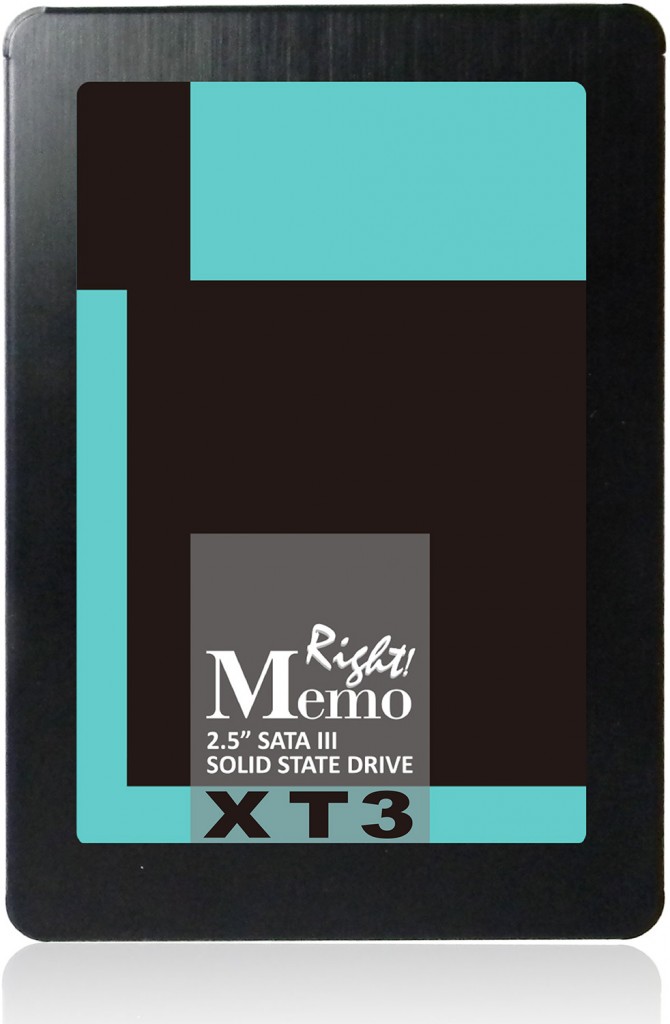 Apparently, not only Samsung can produce reliable TLC NAND-based SSDs. Thanks to the company's proprietary advanced endurance write features, advanced TRIM technology and Super Cache firmware architecture, the XT3 series of SSDs can provide reliability and performance while being very affordable. Advanced TRIM command handling restores the performance of the SSD thus avoids the write performance cliff, which is commonly experienced after an SSD is used for a long period of time.
Memoright XT3 series SSD are currently sampled in 128, 256, and 512GB in capacities and will be available in 2.5″/7mm, 1.8"/7mm as well as mSATA form-factors. The manufacturer claims that sequential read/write performance with incompressible data is 500MB/s and 450MB/s, respectively.
KitGuru Says: It looks like not only Memoright may be ready with TLC NAND-based SSDs this year. Mass availability of such solid-state drives will clearly lower average selling prices of SSDs and will thus make them more popular in general.