Plextor has begun to ship its M6 Pro solid-state drives that come with performance-acceleration software and in many cases promise to significantly outperform competing SSDs with Serial ATA-6Gb/s interface. The new drives further improve reliability and endurance of SSDs thanks to Plextor's new way of testing its solid-state drives.
Just like other Plextor M6 drives, the M6 Pro is based on Marvell 88SS9183 controller with Plextor's own firmware as well as Toshiba's second-generation 19nm multi-level cell [MLC] NAND flash with toggle DDR interface. The new Plextor M6 Pro drives come with five years warranty and 2.4 million hours meantime between failures. Each M6 Pro is tested for 1008 hours at the company's own testing facility to ensure the new "zero-error" standard.
The Plextor M6 Pro SSDs will be available in 128GB, 256GB, 512GB and 1TB versions as well as in 2.5″/7mm form-factor. The manufacturer declares 545MB/s maximum sequential read speed and up to 490MB/s sequential write speed (up to 330MB/s in case of the 128GB model). Plextor claims that the M6 Pro can perform up to 88K read IOPS [input/output operations per second] and up to 100K write IOPS.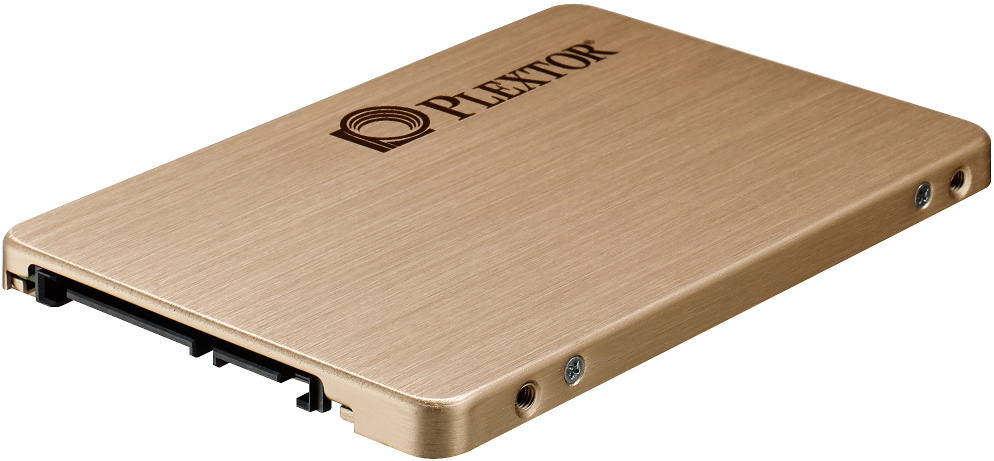 One of the key features of the Plextor M6 Pro SSD is the new PlexTurbo technology. The latter uses a combination of system RAM, the SSD DRAM cache, and NAND flash media in order to provide additional performance for real-world applications. Essentially, the PlexTurbo should move frequently-used data from the flash media to the DRAM cache of the drive or to the system's random access memory. As a result, some applications will really work much more rapidly since the DRAM is much faster than virtually any SSD. The manufacturer claims that maximum PlexTurbo read speed could be as high as 5GB/s.
According to Plextor, the PlexTurbo intelligently uses system memory and attempts to minimize its usage while delivering higher performance than competing solutions. The PlexTurbo also uses active data comparisons to prevent unnecessary writes, and even prevents RAM cache data loss during crashes or power interruptions, according to the developer.
"To build the M6 PRO, we looked at how storage was used by gamers, creative professionals and advanced system users, then we knew that we had to implement RAM caching as well as delivering on the hardware. Because we started PlexTurbo development from scratch, we've been able to optimize it to perform to the maximum with our exact hardware combination and to address the issues that users have experienced with other RAM caching software. The M6 PRO with PlexTurbo not only raises the bar in terms of real-world performance, it also sets new standards for stability, data loss protection and memory usage," said Sales & Marketing Manager Lear Wu.
The Plextor M6 Pro SSD with PlexTurbo, will be available this month worldwide. Prices will vary by region.
Discuss on our Facebook page, HERE.
KitGuru Says: It is noteworthy that due to limitations of the Serial ATA-6Gb/s interface the formally top-of-the-range M6 Pro will not be the fastest M6 drive. Plextor declares maximum sequential read/write speeds of up to 770/625MB per second  for its M6e drives with PCI Express interface. While the Plextor M6 Pro will offer some advantages thanks to the PlexTurbo and may be more reliable, if you demand speed, the M6e should be your choice…