Seagate Technology was very late to the market of solid-state drives, however, the company seems to be getting serious about them now. On Thursday Seagate announced a plan to acquire the assets of LSI's accelerated solutions division (ASD) and flash components division (FCD) from Avago for $450 million (£269.1 million, €330.82 million) in cash. The FCD and ASD are mostly known for their LSI SandForce controllers for solid-state drives as well as LSI Nytro PCIe solid-state storage solutions.
Seagate's approach to solid-state drives was on the back-burner for years. The company was rather eager to join alliances with other manufacturers in a bid to develop solid-state drives and solid-state storage technologies together, but its own lineup of SSDs was rather limited. Several years ago Seagate even said that SSDs were overkill even in the enterprise space for anything but the highest throughput environments because of the costs.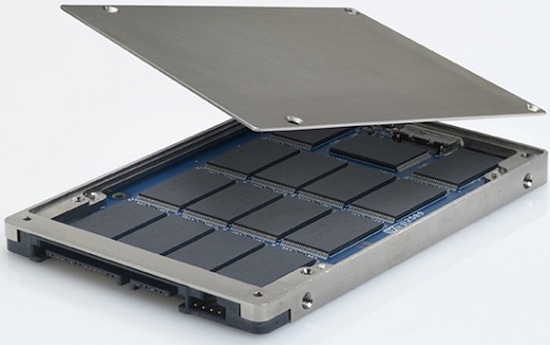 Seagate Pulsar SSD released in 2011
Seagate's lukewarm interest in SSDs could be explained by their relatively low sales volumes. But at present the situation on the SSD market is completely different than it was three years ago. Solid-state storage is hard to ignore at present, which is why Seagate needs to take actions. One of such actions is the planned acquisition of a well-known designer of SSD controllers and PCI Express-based solid-state storage solutions. With its own controllers Seagate will be able to quickly respond to market demands and create unique solid-state storage devices.
At present LSI ASD is the second largest player in the PCI Express SSD space, which offers a highly differentiated enterprise-grade PCIe flash solutions (known as Nytro) focused on the high-growth cloud and hyperscale markets. The LSI FCD division is primarily known for its SandForce SF2000- and SD3700-series controllers, which are rather popular among the SSD makers.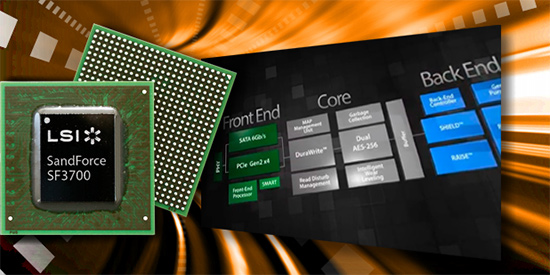 "Seagate is committed to providing our customers with a complete range of storage solutions, and this acquisition will significantly enhance our flash storage offerings to supplement our existing portfolio," said Steve Luczo, Seagate chairman and CEO. "LSI's ASD business has the broadest PCIe flash product offering and intellectual property in the market today and the FCD business has best-in-class SSD controllers with proven support for a wide range of applications. This acquisition immediately boosts Seagate's range and depth of flash storage capabilities today, and these teams bring to Seagate the expertise to accelerate our roadmap in this important and growing market."
In fiscal 2015, Seagate expects the combination of its enterprise SSD product line and these SSD controller families to generate revenues of at least $150 million and be slightly accretive to the company gross margin with operating margin headwind of $30 to $40 million. As Seagate drives operational synergies and leverages its SSD technology into its product portfolio, the company would expect the operating margin contribution from its SSD business to be neutral to positive in fiscal 2016 and beyond.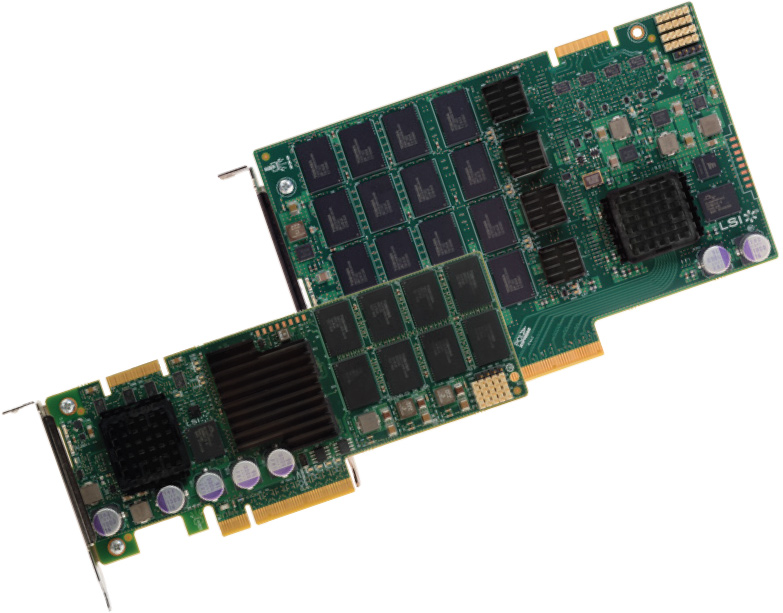 LSI Nytro XP solid-state storage device
It is interesting to note that Avago Technologies completed acquisition of LSI Corp. in early May, 2014. The reasons why it decided to sell off the SSD-related assets to Seagate are unclear.
The transaction is expected to close in the Q3 of 2014.
Discuss on our Facebook page, HERE.
KitGuru Says: Seagate's next logical step on the market of SSDs might be securing supply of NAND flash memory. The company already has appropriate agreement with Samsung Electronics, but if Seagate wants to become a bigger player on the market of SSDs, it should probably either buy a large stake in a NAND flash maker or acquire a manufacturer of solid-state memory.