Samsung has been raising the bar when it comes to the amount of storage it can cram into its consumer SSDs. Last year the company began selling 2TB versions of its popular 850 Evo drive and now this year, the company has doubled up on storage again and will begin offering a 4TB 850 Evo, though as you might imagine, it is quite pricey.
Samsung's new 4TB 850 Evo doesn't do much to push current speeds, offering up 540MB/s sequential read and 520MB/s sequential write speeds. However, with 4TB of storage on-board, you might be tempted to completely replace that old secondary hard drive.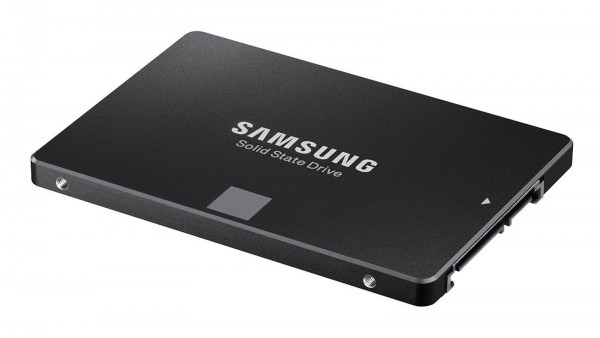 As you might expect, reaching higher SSD capacities also means reaching higher price points. The 4TB Samsung 850 Evo will launch at $1,500 in the US so it is a serious investment even for enthusiasts. That said, this is still good news, perhaps in the next few years high-capacity SSDs will finally become affordable for many.
KitGuru Says: These days, making the choice to go with an SSD over a hard drive still means compromising on storage for speed more often than not. However, with drives like this starting to hit the market, we may not have to compromise for much longer. How much SSD storage do you guys have in your system? Would you replace your hard drive entirely if larger SSDs like this were affordable?