We have seen plenty of companies flock to the SSD market in recent years and now there is a new member joining the ranks- Sony is set to break into the SSD market with its own line of SATA based drives.
Technically, Sony has some experience with SSDs but it has usually limited its product to Asian markets, so this marks its international debut, with the launch of the SLW-M series of drives, built in Japan. These SSDs use a SATA 6GB/s interface and come in two sizes, 240GB and 480GB.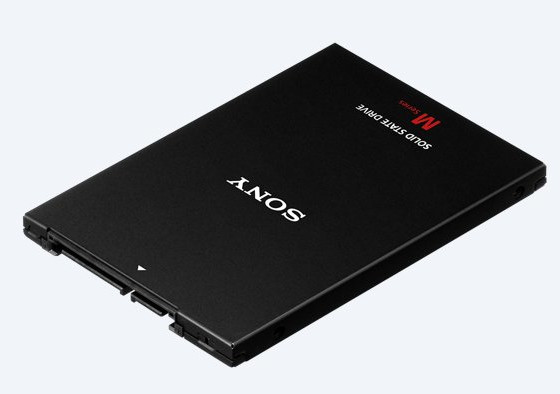 As far as performance goes, Sony's offerings advertise some decent numbers, with up to 560 MB/s read speeds and up to 530 MB/s write speeds, which puts it on par with plenty of other mainstream offerings currently floating around today.
Unfortunately, we don't know what controller or NAND flash Sony is using with these drives nor do we have word on pricing in the US or Europe. However, we do know that the drives come bundled with a license to Acronis True Image 2015 for those looking to clone their drive and switch to an SSD without losing data.
KitGuru Says: Sony has experience with SSDs in the Japanese market but this is the first time it has announced a drive for other countries. It will be interesting to see if Sony can compete with the likes of Samsung in this area. What brand do you use for SSDs? Would you consider going with Sony?