Crystalmark is a useful benchmark to measure theoretical performance levels of hard drives and SSD's. We are using V3.0.3.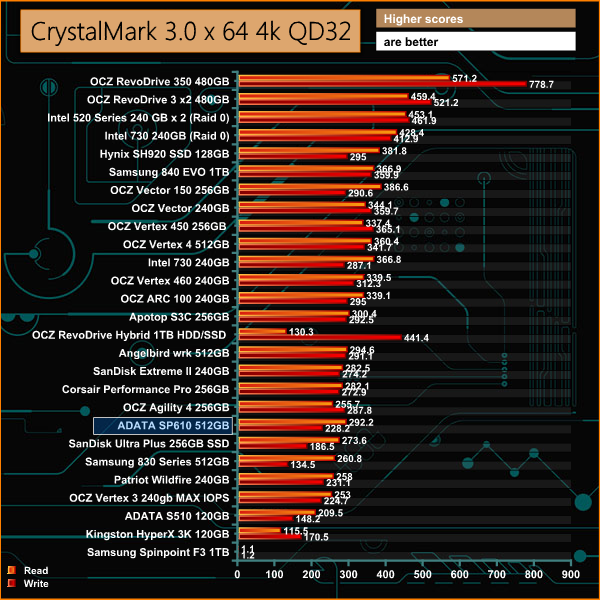 4K QD32 performance is reasonably good, however outclassed by many of the leading drives in 2014. Sequential performance is excellent, peaking at around 520 MB/s read and 450 MB/s write.


The four channel Silicon Motion (SMI) SM2246EN controller handles incompressible and compressible data in equal measure – always good to see.


Above, some included compares from other leading solid state drives which we have reviewed in the last year.