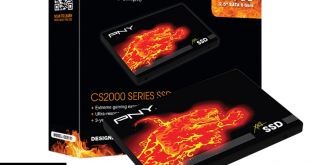 PNY are a company well known for their graphics cards, but today we take a look at one of their latest Solid State Drives – the CS2111 XLR8. The PNY CS2111 XLR8 ('accelerate'- get it?) is available in 240GB, 480GB and 960GB capacities. The 480GB model we look at today is available in the UK for around £155.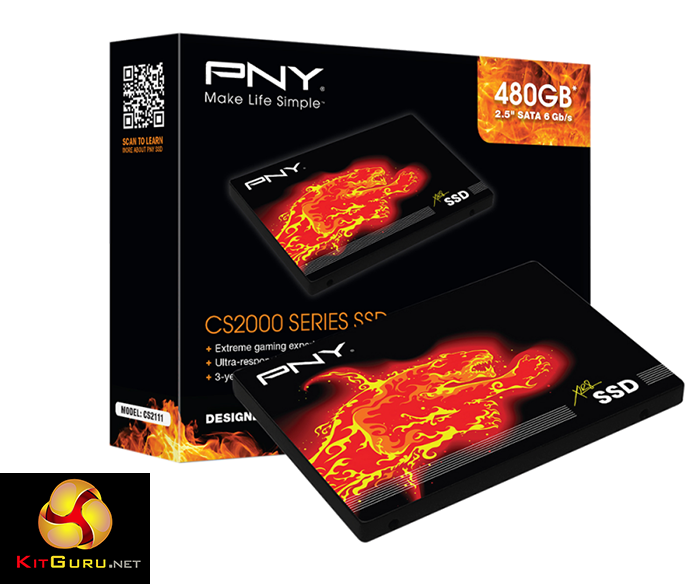 Performance rating:
Sequential Read (Max) : up to 560 MB/s
Sequential Write (Max) : up to 455 MB/s
Random Read Operations (4kB) : up to 71,000 IOPS
Random Write Operations (4kB) : up to 75,000 IOPS
The CS1111 XLR8 is targeting the enthusiast gamer audience. PNY rate the drives to perform at up to 560 MB/s read and 455 MB/s write. The IOPS performance is officially stated at 71k read and 75k write. MTBF is 1 million hours with endurance up to 600TB. These are very healthy figures indeed.
PNY CS2111 XLR8 480GB specifications:
Usable Capacities (IDEMA) : 480 GB
NAND Components : Multi-Level Cell (MLC)
Interface : Serial ATA 6Gb/s (SATA III)
Form Factor : 2.5 inch, 7mm
Dimensions (L x W x H) : 100 x 70 x 7 mm
Weight : 95g
MTBF : 1 million hours
End-To-End Data Protection : ECC: Up to 55 bits correctable per 512-byte sector Read
Secure erase and SMART (Self-Monitoring, Analysis and Reporting Technology) support
Performance Optimization : TRIM (requires OS support)
Service & Support : 3-Year Limited Warranty